Investor Rehab Funding LLC.
1870 The Exchange Suite 200, Atlanta, GA, 30339
Our investor funding programs and processing procedures are designed using today's advanced technology, which include a more simplistic approach to the loan funding process and a very competitive pricing model that's literally unmatched in today's real estate financing market. We want to make sure your experience is frictionless.
Locklin Capital LLC
100 Atlanta, GA 30339, Atlanta, GA, 30339
Locklin Capital for simple, cost-effective funding programs so they can focus on executing their project. We offer real solutions in the form of faster closings, same-day qualifications, ongoing account management, and consultative risk analysis on your potential projects. We do everything in our power to ensure you complete a successful project.
Masters Home Mortgage
3330 Cumberland Blvd SE, Suite 500, Atlanta, GA, 30339
Masters Home Mortgage, a mortgage broker firm, is dedicated to serving the homeowners & buyers with their residential real estate finance needs. Our goal is to provide affordable home financing for our customers providing the best terms available while providing a high level of service and professionalism.
Victory Mortgage
2675 Paces Ferry Road SE, Suite 340, Atlanta, GA, 30339
Victory Mortgage (NMLS #461249) is a full-service mortgage lender specializing in new home construction mortgages. Since our inception in 1991, we have funded over $7 Billion in home loans. We are proud to have been considered a top mortgage company in Northern Kentucky for 15 years in a row
Southern Mortgage Corp
400 Galleria Parkway, Suite 1500, Atlanta, GA, 30339
Our mission is to set a high standard in the mortgage industry. We are committed to quality customer service - putting the people we serve first. Our goal is to carefully guide you through the home loan process, so that you can confidently select the best mortgage for you and your family from the many mortgage options that are available today.
Xpress Funding LLC
2255 Cumberland Pkwy, Suite O, Atlanta, GA, 30339
Our mission is to serve our customers with honesty, integrity and competence. Our goal is to provide home loans to our clients while providing them with the lowest interest rates and closing costs possible. Furthermore, we pledge to help borrowers overcome roadblocks that can arise while securing a loan.
The Family Mortgage Team
1640 Powers Ferry Rd, Building 3, Suite 100, Marietta, GA, 30067
The Family Mortgage Team at LeaderOne Financial is a team of professionals dedicated to ensuring that your loan is not just a transaction.... It is a lifetime relationship developed around three distinct concepts: 1) investigating your hopes and dreams and insuring that we use the mortgage to maximize
Commercial Loan Direct
5555 Glenridge Connector 2nd Floor, Atlanta, GA, 30342
Commercial Loan Direct (CLD Capital) is a correspondent and an mortgage banker. Commercial Loan Direct has partnered with institutional investors, Fannie Mae, Freddie Mac, FHA, SBA, USDA, life insurance companies, banks and real estate investment trusts to bring you a wide selection of additional financing vehicles.
Excel Commercial Capital Corporation
5784 Lake Forrest Dr., Atlanta, GA, 30328
XCEL Commercial Capital was formed in May 2010. It was formed as an offshoot of HomeStar Mortgage, Inc., which was incorporated May 1999. Over the last 11 years, we have originated many commercial loans stemming from requests from current and past customers, commercial real estate brokers, and other referral partnerships.
Plymouth Funding LLC
333 Sandy Springs Circle Northeast, Atlanta, GA, 30328
Plymouth Funding LLC is a private hard money lender based out of Atlanta, Georgia that specializes in financing non-owner occupied rehab projects and new construction of commercial and residential properties. Even if you're not a real estate investor, our loans may be a great way to meet your financial needs.
Hard Money Georgia
102 Hammond Drive, Atlanta, GA, 30328
Realty Resources Corporation was founded in 1976. We are real estate brokers and direct hard money lenders on any kind of property in Georgia, and we've closed thousands of hard money loans in Greater Atlanta and now in Savannah. Whether you are looking for Hard Money Lenders, Private Money Lenders, Loans for Bad Credit.
Fairview Commercial Lending
148 Hammond Drive, Sandy Springs, GA, 30328
Fairview is a private commercial and residential lender. We are a direct lender with no upfront fees. We strictly lend our own money and hold / service all of our own loans. All decisions are made in house which allows us to close loans quickly. When you work with Fairview, you work directly with the decision makers.

Angel Oak
980 Hammond Dr #850, Atlanta, GA, 30328
Angel Oak Mortgage Solutions offers the nation's most aggressive non-agency and specialized mortgage solutions. We work directly with brokers and correspondents specializing in non-conforming, non-agency products that offer consumers unique flexibility.We are bringing liquidity back into the underserved segment of the market.
Crescent Mortgage Company
6600 Peachtree Dunwoody Rd, Atlanta, GA, 30328
Crescent Mortgage Company was founded on February 16, 1993 as a wholesale lender for community banks in the Southeastern United States. On the first day of business, we faxed a hand written rate sheet to our first approved correspondents. By 10:00 AM the following morning we had received over $25,000,000 in loan locks,
Yieldi LLC
6000 Lake Forrest Drive, Suite 100, Atlanta, GA, 30328
Yieldi platform and team focuses on only real estate based investments bringing high yields distributed on a monthly basis. All Yieldi offerings are asset based, meaning your investment is backed by validated collateral such as a Real Estate, Commercial and Residential property.
Equitable Consulting Inc
5784 Lake Forrest Dr, Suite 237, Atlanta, GA, 30328
Equitable Consulting Inc We know that each customer has specific needs, so we strive to meet those specific needs with a wide array of products, investment tools, mortgages, and best of all quality service and individual attention.Today's technology is providing a more productive environment to work.
Crescent Mortgage Company
6600 Peachtree Dunwoody Road NE, Suite 650, Atlanta, GA, 30328
Crescent Mortgage Company is a community bank owned wholesale and correspondent mortgage lender. Founded in 1993, we exist to deliver high quality mortgage warehouse products and services to our customer relationships. Located in Atlanta, GA, Crescent is a lender in 43 states and the District of Columbia.
BiFin Technologies
5 Concourse Pkwy, Atlanta, GA, 30328
Burton Investment Financial Technologies, LLC offers a fintech experience on a wide range of mortgage options to meet your financial needs and circumstances. As a FinTech company we strive to make your experience of closing for a mortgage loan strictly online leveraging technology.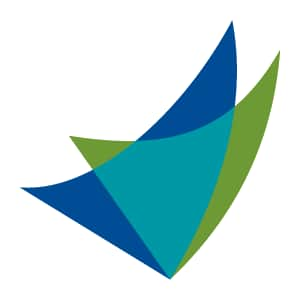 Delta Community Credit Union
1100 Hammond Dr, Suite 100, Sandy Springs, GA, 30328
Delta Community is one of the largest financial institutions in Georgia, serving over 400, 000 members. We offer a variety of traditional banking products such as deposit accounts, credit cards, home mortgages and consumer loans, as well as financial planning services, insurance and more. As a not-for-profit organization
Commercial Property Lenders
6065 Roswell Road, Atlanta, GA, 30328
Commercial Property Lenders can normally provide loans with a higher loan to value and longer term than the local bank. If you are looking for a lender that will say YES when your bank says NO, and if you need a business loan with a 20-30 year amortization to make it work, look no farther. Minimum loan size is $1, 000, 000.00.