GreenState Credit Union
2355 Landon Rd, North Liberty, IA, 52317
GreenState Credit Union is a member owned financial cooperative with 18 office locations. GreenState has grown to over $5.5 billion in assets and 200, 000 members. Membership is open to anyone living or working in Iowa and 4 Illinois Counties, as well as direct relatives of current members and University of Iowa students, staff, and alumni.
Kari Lepic-Juhl
2346 Mormon Trek Blvd, Iowa City, IA, 52246
"Kari and Whitney are Real Estate Agents with Lepic-Kroeger, Realtors. They look forward to helping you with you with your next move! Leave your ""home"" work to Kari and Whit! Kari was born and raised in Iowa City and grew up surrounded by the Real Estate industry. Kari spent 7 years traveling the world before coming back"
Residential Mortgage Network, Inc.
2507 Highlander Place, Iowa City, IA, 52245
Residential Mortgage Network, Inc. is a mortgage bank providing USDA Rural Development, VA, Conventional, FHA and New Construction Loans to borrowers throughout the state of Iowa.Since 1987, our loan officers have been passionate about providing excellent home loan programs and outstanding customer service.
Metco Credit Union
115 8th Avenue SW, Cedar Rapids, IA, 52404
Metco Credit Union is a non-profit financial cooperative, owned, and operated by its members. Our purpose is to create pathways to financial success for our members by providing a full range of competitive services that respond to their changing needs. Metco Credit Union Established in 1957.
Fairfax State Savings Bank
409 Vanderbilt Street, Fairfax, IA, 52228
Fairfax State Savings Bank, we understand the little things that make this community so special: strong solid relationships, a sense of pride in local growth, welcoming hospitality and sincere friendliness. We are an independent, community bank that has provided trusted financial services for generations
Contract Exchange Corporation
425 2nd Street SE, Suite 370, Cedar Rapids, IA, 52401
Contract Exchange Corporation was founded in April of 1981. At the time, interest rates were near their all-time highs as the Federal Reserve "wrung" inflation out of the economy. With 30 year mortgage rates around 17%, many Sellers turned to that age old instrument, the Land Installment Contract as a means to sell their properties.
Mount Vernon Bank and Trust Company
206 First Street West, Mount Vernon, IA, 52314
"Mount Vernon Bank & Trust Company adheres to these values by providing personal and business banking customers the banking services they need with the quality service they deserve. Because Mount Vernon Bank & Trust Company works locally, financial decisions, large and small, can be made quickly to improve your banking experience. Mount Vernon
Bridge Community Bank
302 Hwy 1 SE, Mount Vernon, IA, 52314
Community Bank with locations in Mechanicsville, Mount Vernon & Solon Iowa. Bridge Community Bank is happy to help you with all your banking needs, from deposit accounts, IRA, CDs, business products, commercial & personal loans, mortgage loans, to our BCB Investment Services. Along with banking business,
Hills Bank
3905 Blairs Ferry Rd NE, Cedar Rapids, IA, 52402
Hills Bank has grown to become one of Iowa's largest independent banks. We have achieved this growth the old fashioned way — by earning our customers'​ respect, one at a time. Hills Bank was founded on the principle that banks should care about the people they serve and provide ways to help them prosper.
Quaker Oats Credit Union
3535 Center Point Road NE, Cedar Rapids, IA, 52402
Quaker Oats Credit Union is a full-service financial institution for the employees, retirees, and family members of the Quaker Oats Company, Tree House Foods, PMX Industries, Circle Computer Resources, CCB Packaging, and Trapeze Group. Quaker Oats Credit Union is a member-owned financial institution dedicated to serving its members.
Chec King Payday Advance
600 Blairs Ferry Road, Suite D, Cedar Rapids, IA, 52402
Chec King Payday Advance has been providing you with easy payday loans since 2005. We're a locally owned and operated business. If you need immediate cash for any unforeseen emergency situation, contact the people-friendly professionals at Chec King Payday Advance. You can open an account immediately, and we'll process your loan promptly.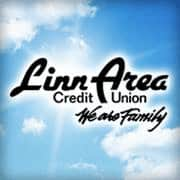 Linn Area Credit Union
3015 Blairs Ferry Rd NE, Cedar Rapids, IA, 52402
Linn Area Credit Union is a not-for-profit, full-service financial organization with branches in Cedar Rapids and Marion, Iowa. We are very much a local organization our employees are your neighbors & our kids go to the same school. We Are Family" is not just a tagline, it's how we operate. We don't call you "customers, " we call you "members.
Iowa Mortgage Solutions
4403 1st Ave SE, Suite 110, Cedar Rapids, IA, 52402
The IMS Home buyer Grant Program is a mortgage credit program that can help paying a down payment or other initial costs of buying a home. This money can be can be used for closing costs, setting up escrow accounts, or making a down payment. This is an extremely valuable program for somebody with steady
Hall Lending Group
1918 St Andrews Ct NE, Cedar Rapids, IA, 52402
Hall Lending Group was created by Hope Hall with one mission in mind: to provide customers with the best home loan experience possible. For nearly two decades, we have been helping families meet their goals of home ownership with the best interest rates and loan programs available.
Peoples Trust and Savings Bank
90 E. Railroad St, Riverside, IA, 52327
Peoples Trust and Savings Bank was founded in 1928. We are a locally-owned-and-operated community bank serving Riverside, Iowa and the surrounding areas. Peoples Trust and Savings Bank offers the services of a modern financial institution while maintaining the integrity of a community bank.
First Federal Credit Union
1035 N Center Point Rd, Hiawatha, IA, 52233
First Federal Credit Union was chartered in 1926. Since then, we have been serving our members in Linn County by providing them with community financial services to help families and businesses while holding ourselves to the highest standards. We have recently expanded to serve Benton county.
Universal Lending Corporation
1450 Boyson Road, Suite B3, Hiawatha, IA, 52233
Universal Lending was founded over 35 years ago on the principle that our customers deserve individual and specialized attention throughout the mortgage process. This is why we have one of the highest rates of repeat borrowers in the business. Our mortgage professionals embrace our passion for customer care
Heritage Bank, Marion Iowa
695 Marion Blvd, Marion, IA, 52302
The Right Bank Makes a Difference" is our slogan for a reason! As the oldest locally owned bank in Delaware and Linn Counties we strive to make a difference for each of our customers and the communities we serve. We not only want to be your first choice, but your friends and families first choice as well.
The Watkins Savings Bank
202 First Street, Watkins, IA, 52354
The Watkins Savings Bank was chartered in 1892, and remains a locally owned and independent bank. Over the years The Watkins Savings Bank has continued to grow. The original bank was located just across the street from our current building. In 1977 The Watkins Savings Bank moved to 202 First Street , Watkins , Iowa .
Exchange State Bank
253 Broadway, Springville, IA, 52336
At The Exchange State Bank, we enjoy being a banking option for people from all walks of life. Serving the communities of Springville and Martelle and their surrounding areas, we work with customers with a variety of banking needs. The Exchange State Bank Offering a variety of banking services, from deposit accounts and online banking services.