P1FCU
1025 Warner Ave, Lewiston, ID, 83501
P1FCU was organized by 12 employees of Potlatch Forests Inc. and the original organization certificate was issued by the Farm Credit Administration on April 29th, 1938. The first organizational meeting was held almost one month later on May 20th, 1938, where 9 board members were elected after being nominated by the first nominating committee.
Creative Finance & Investments
1821 South Ave W, Suite 407, Missoula, MT, 59801
CFI has been committed to always lend a professional and personal touch to every transaction. With our extensive experience in the cash flow industry you can count on us to offer you the best options, and a premium price for your Private Mortgages & Notes.Our trusted and knowledgeable staff can address your concerns, answer your questions.
Lake City Mortgage
1875 N Lakewood Dr, Suite 102, Coeur D Alene, ID, 83814
At Lake City Mortgage, our mission is to set a high standard in the mortgage industry of Spokane. We are committed to quality customer service - putting the people in Washington and Idaho we serve first. Our goal is to carefully guide you through the real estate loan process, so that you can confidently select the best mortgage for you.
Lake City Servicing
701 E Front Ave, Coeur D Alene, ID, 83814
Lake City Servicing understands the importance of having a servicing company you can count on to maintain your loan accounts. Whether you are a Hard Money Lender, a Lender with a small portfolio of loans, a seller that has a seller carry-back note, or a manager of a mortgage loan pool, our goal is to provide you with thorough.
Secured Investment Corp
701 E Front Ave, Coeur D Alene, ID, 83814
Secured Investment Corp gives lenders and real estate investors the ability to connect and build powerful and profitable strategic alliances. Lenders are able to grow their net returns on their invested capital and Real Estate Investors are able to grow their investment portfolios. NMLS number is as follows #1760709
Private Money Exchange
701 E. Front Ave, 2nd Floor, Coeur D Alene, ID, 83814
Private Money Exchange.com is the fastest growing provider of captial to real estate investors nationwide. If you are a new, or seasoned real estate investor looking for funding for your real esate investment opportunities, look no further than PrivateMoneyExchange.com. With a unique and proprietary platform
YES MORTGAGE
2426 N Merritt Creek Loop, Suite A, Coeur D Alene, ID, 83814
YES MORTGAGE is committed to helping you find the right mortgage product for your needs. We understand that every borrower is different, and we offer a variety of products to meet your individual requirements. We make the process of securing a mortgage simple and straightforward by offering you the latest in financial tools.
All American Liberty Mortgage Inc
315 East Indiana Avenue, Coeur D Alene, ID, 83814
Our resourceful and skilled team at All American Liberty Mortgage is eager to help you reach your dreams. We are locally owed and operated and are happy to assist you with your home financing needs. Give us a call and stop by and see our historic building and what terrific loan products we have to offer.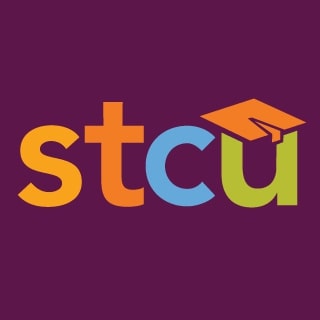 STCU
1620 N. Signal Drive, Liberty Lake, WA, 99019
STCU has grown to 600-plus employees, serving more than 170, 000 members at 21 branch locations with $2.6 billion in assets. Although STCU has become the Inland Northwest's largest and most successful credit union, we've never forgotten that our most valuable assets are our members.
BEELINE MORTGAGE, LLC
1421 N Meadowwood Lane, Suite 71, Liberty Lake, WA, 99019
We have been in the Real Estate and Mortgage service business for over 20 successful years. This longevity and confidence comes from our Real Estate & Mortgage services to a great many buyers and sellers, and their recommendations to others that result in repeat referral business.
Heritage Home Loans
1227 N Argonne Rd., Spokane, WA, 99212
We are a full service Mortgage Bank with loan products for Purchase and Refinance of Residential Real Estate. We offer in-house origination, processing, and underwriting to our clients to ensure their expectations are exceeded. Our main markets include Eastern and Central Washington as well as North Idaho down to Lewiston, ID.
Modus Mortgage
140 S Arthur St, Suite 506, Spokane, WA, 99202
We've had the pleasure of serving you as K Loans since 2013, and we're looking forward to continue helping you achieve your home goals as Modus Mortgage (NMLS# 1028232). Don't worry though, only the name is changing. Whether you're buying or refinancing your home, need a pre-approval letter or have questions about the home loan process.
Northwest Farm Credit Services
2001 South Flint Road, Spokane, WA, 99220
We're a financial cooperative providing financing & related services to farmers, ranchers, agribusinesses, commercial fishermen, timber producers, rural homeowners and crop insurance customers in Montana, ID, Oregon, Washington and Alaska. Northwest FCS is a member of the nationwide Farm Credit System that supports agriculture & rural communities.
Jack Tenold LLC
203 N Washington, Suite 200, Spokane, WA, 99201
Jack Tenold will put his 26 years of experience to work for your benefit & he considers it a privilege to work with senior homeowners & their families. Getting information or applying for a reverse mortgage does not have to be an ordeal. It is easy to apply in person or over the phone. You can trust that Jack will always put your interests first.
Chimney Rock Mortgage
1320 N Atlantic St, Suite B, Spokane, WA, 99201
Chimney Rock Mortgage is a family-owned company that emphasizes community relationships, honesty, and integrity. Since our founding in 1989 by Don Mann, Chimney Rock Mortgage has been dedicated to cultivating trust and practicing responsible lending principles. For 30 years, that proven dedication and trust has given our branches.
Q Home Loans
1102 N Monroe St., Spokane, WA, 99201
At Q Home Loans, we're dedicated to making your dream to own a home your reality. We cherish our relationships with our clients and partners, and strive to make each connection one that's memorable. Our backing from Homeside allows us to offer a wide variety of products that help us to fit our clients with the one that's just right for them
Shout Mortgage LLC
546 N Jefferson Ln, Suite 304, Spokane, WA, 99201
After the market collapse of 2008 we, like everyone else, saw that the mortgage industry was broken. Reform was slow and we realized the only way to change anything was to start from the inside. So we set out to build a company that not only helped consumers obtain a mortgage but educated them on the process.
JARL Enterprises LLC
4407 North Division Street, Suite 200, Spokane, WA, 99207
First Choice Loan Center, our team puts their combined experience of over 50 years to work for you and your family. We have over 7, 500 closed and funded mortgage loans in the residential home market between our loan officers; Shaun Flanigan, Brittney Sargent, Ian Anderson, Tony Salter, and Sean Sieveke. We are highly skilled in customer retention.
First Choice Loan Center
4407 N Division St, Suite 200, Spokane, WA, 99207
First Choice Loan Center is currently licensed in Washington and Idaho. We specialize in purchase, refinance, and hard money mortgage loans. If you are looking for a new home, or would like to get a better rate for your current one, we would love to help you with that process! hard money mortgage loans.
Brazington Mortgage LLC
3114 E. Marietta, Spokane, WA, 99207
When you contact Brazington Mortgage, LLC you get to deal with the owner directly. Stan Brazington will act as your loan officer, loan processor. underwriter and funder. Stan has in excess of 39 years experience underwriting and funding private money loans. Brazington Mortgage LLC specializes in Private Money, great service, low closing costs.