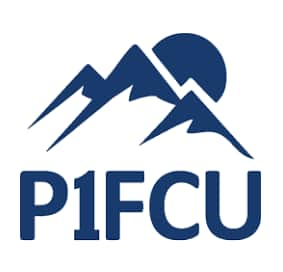 P1FCU
1025 Warner Ave, Lewiston, ID, 83501
P1FCU was organized by 12 employees of Potlatch Forests Inc. and the original organization certificate was issued by the Farm Credit Administration on April 29th, 1938. The first organizational meeting was held almost one month later on May 20th, 1938, where 9 board members were elected after being nominated by the first nominating committee.
TWIN RIVER BANK
1507 G St, Lewiston, ID, 83501
Early in March, 1978, eight real estate brokers discussed a common concern, financing, at their weekly exchange breakfast meeting. The consensus was that the local banks and mortgage companies were not meeting the needs of the public. Processing of loans was taking too long; since "chain" banks had to send everything out of town for approval
Lewis Clark Credit Union
604 Bryden Avenue, Lewiston, ID, 83501
Come see why LCCU, Lewis Clark Credit Union, is a whole new financial experience. We offer progressive financial services, with hometown member support. We know you by name and are here to help you meet your financial goals. At LCCU, our focus really is your future. Unlike banks, credit unions are not in business to make a profit.
Twin River National Bank
900 5th Street, Clarkston, WA, 99403
Twin River Bank is locally owned by your neighbors and we have invested here in the Lewis Clark Valley Since We have built a reputation as a community bank serving home buyers, real estate investors and builders. We have experienced mortgage lenders that can help you with a purchase, refinance, home improvement or construction lending.
LATAH CREDIT UNION
912 South Washington Street, Moscow, ID, 83843
Latah Credit Union provides competitive financial services to all who live, work, volunteer, worship, do business in, or go to school in Latah, Benewah, Kootenai, Boundary, Bonner, Shoshone, Nez Perce and Lewis Counties and to students enrolled in a unified program of study at the University of Idaho.
Freedom Northwest Credit Union
303 Main Street, Kamiah, ID, 83536
Freedom Northwest Credit Union was founded in 1963 by a dedicated group of volunteers, and we operated under the name Kamiah Community Credit Union until June 2016. From very humble beginnings, guided by the vision and strong leadership of committed volunteers, we have grown to serve 12,000 members with total assets of $426 million.
Pine Tree Community Credit Union
230 E Main Street, Grangeville, ID, 83530
Pine Tree Community Credit Union has been open since 1956. It's the 18th largest credit union in Idaho with assets totaling $81.35 Million and providing banking services to more than 4,000 members. The credit union is a member-owned financial cooperative providing banking services including savings, loans,
Banner Bank
10 S 1st Ave, Walla Walla, WA, 99362
Banner Bank is proud to serve the West with comprehensive financial services. More than 130 years ago we started with core values that never go out of style: listen, learn and help people and businesses reach their goals. Today across Oregon, Washington, California and Idaho—we deliver a high level of individual service as a community Bank
St. Joe Valley Credit Union
129 S 9th Street, Saint Maries, ID, 83861
This credit union was organized on October 31, 1959, to promote thrift among its members & to accumulate a fund from these savings to make needed loans to members. We started with a humble 33 members with a total of $173.00 in assets at that time. To date this credit union has over 2,000 members with assets size from $7,100,000 to over $8,000,
Bank CDA
912 Northwest Boulevard, Coeur D Alene, ID, 83814
Bankcda is your hometown bank. We are proud that decisions are made locally allowing us to deliver expertise and flexibility to our communities. We are your neighbors and are committed to the success of local businesses and families by delivering high-quality service and products.
Mountain West Bank
101 Ironwood Dr, Suite 210, Coeur D Alene, ID, 83814
Mountain West Bank officially opened at the corner of Government Way and Ironwood Drive in Coeur d'Alene, Idaho. Today, the bank that originally operated from inside a trailer now serves Idaho and Washington. Since its founding days, Mountain West Bank has been dedicated to the mission of providing customers with Legendary Customer Service.
Lake City Servicing
701 E Front Ave, Coeur D Alene, ID, 83814
Lake City Servicing understands the importance of having a servicing company you can count on to maintain your loan accounts. Whether you are a Hard Money Lender, a Lender with a small portfolio of loans, a seller that has a seller carry-back note, or a manager of a mortgage loan pool, our goal is to provide you with thorough.
Secured Investment Corp
701 E Front Ave, Coeur D Alene, ID, 83814
Secured Investment Corp gives lenders and real estate investors the ability to connect and build powerful and profitable strategic alliances. Lenders are able to grow their net returns on their invested capital and Real Estate Investors are able to grow their investment portfolios. NMLS number is as follows #1760709
Private Money Exchange
701 E. Front Ave, 2nd Floor, Coeur D Alene, ID, 83814
Private Money Exchange.com is the fastest growing provider of captial to real estate investors nationwide. If you are a new, or seasoned real estate investor looking for funding for your real esate investment opportunities, look no further than PrivateMoneyExchange.com. With a unique and proprietary platform
Lake City Mortgage
1875 N Lakewood Dr, Suite 102, Coeur D Alene, ID, 83814
At Lake City Mortgage, our mission is to set a high standard in the mortgage industry of Spokane. We are committed to quality customer service - putting the people in Washington and Idaho we serve first. Our goal is to carefully guide you through the real estate loan process, so that you can confidently select the best mortgage for you.
YES MORTGAGE
2426 N Merritt Creek Loop, Suite A, Coeur D Alene, ID, 83814
YES MORTGAGE is committed to helping you find the right mortgage product for your needs. We understand that every borrower is different, and we offer a variety of products to meet your individual requirements. We make the process of securing a mortgage simple and straightforward by offering you the latest in financial tools.
All American Liberty Mortgage Inc
315 East Indiana Avenue, Coeur D Alene, ID, 83814
Our resourceful and skilled team at All American Liberty Mortgage is eager to help you reach your dreams. We are locally owed and operated and are happy to assist you with your home financing needs. Give us a call and stop by and see our historic building and what terrific loan products we have to offer.
STCU
1620 N. Signal Drive, Liberty Lake, WA, 99019
STCU has grown to 600-plus employees, serving more than 170, 000 members at 21 branch locations with $2.6 billion in assets. Although STCU has become the Inland Northwest's largest and most successful credit union, we've never forgotten that our most valuable assets are our members.
BEELINE MORTGAGE, LLC
1421 N Meadowwood Lane, Suite 71, Liberty Lake, WA, 99019
We have been in the Real Estate and Mortgage service business for over 20 successful years. This longevity and confidence comes from our Real Estate & Mortgage services to a great many buyers and sellers, and their recommendations to others that result in repeat referral business.
Modus Mortgage
140 S Arthur St, Suite 506, Spokane, WA, 99202
We've had the pleasure of serving you as K Loans since 2013, and we're looking forward to continue helping you achieve your home goals as Modus Mortgage (NMLS# 1028232). Don't worry though, only the name is changing. Whether you're buying or refinancing your home, need a pre-approval letter or have questions about the home loan process.