HarborOne Bank
770 Oak St, Brockton, MA, 02301
HarborOne Bank has been serving the needs of customers and the communities that we call home for over 100 years. Today, HarborOne has 26 branches in southeastern Massachusetts and Rhode Island and commercial lending offices in Boston and Providence. HarborOne Mortgage, headquartered in Manchester
Crescent Credit Union
835 Oak St, Brockton, MA, 02301
SCU Credit Union, you can take advantage of our full range of deposit accounts, loans, and related services featuring highly competitive rates. We are a leading provider of home and auto financing throughout our service area. We offer the latest technology, which allows you access to your accounts from your home, office or on the go.
Avon Co-operative Bank
1 East Main Street, Avon, MA, 02322
Avon Co-operative Bank Provider of private banking services intended to offer a suite of commercial and private banking products and services. The company's private banking services includes personal banking, business banking, lending, investment and insurance facilities, enabling customers avail a range of banking services
Maritime Mortgage Corp
4 Cabot Pl, #2, Stoughton, MA, 02072
Maritime Mortgage Corp opened its doors in 1989. Since then, we have been able to help thousands of people obtain affordable home financing. Our team of knowledgeable and friendly professionals work hard to ensure a smooth buying or refinancing process. Although our office is conveniently located in Stoughton, Ma, we are able to offer mortgage fina
Bank of Easton North Easton
275 Washington St, North Easton, MA, 02356
Bank of Easton provides traditional banking services to the surrounding communities. our Bank proudly opened its doors to the public for the first time. We are excited to continue to serve our customers and the Easton community and look forward to writing many new chapters in the history of our Bank and our community – together!
ABINGTON BANK
6 Harrison Avenue, Abington, MA, 02351
Abington Bank, part of the Hometown Financial Group banking family. We're excited about all the great ways our bank can help you, your family, and your business unlock your potential. After all, for more than 100 years, it's been our mission to deliver individualized financial support that ensures you can build a successful future.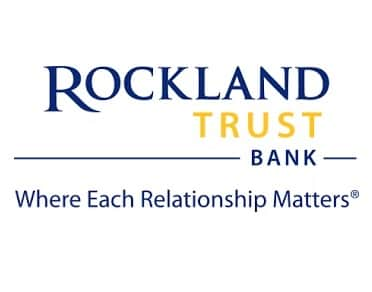 Rockland Trust
288 Union St, Rockland, MA, 02370
We build strong relationships with our customers, helping business owners grow their companies, and helping individual consumers be successful by providing straightforward products and convenient service. Our success is based on having respectful and knowledgeable bankers, as well as robust technology available to our customers.
Rockland Federal Credit Union
241 Union St, Rockland, MA, 02370
Our mission is to provide our members with quality, affordable financial services in a responsible, efficient, professional, & convenient manner. Deposits are insured through the National Credit Union Administration & the MA Share Insurance Corporation. Rockland Federal Credit Union is a federally chartered credit union, established in 1922.
South Shore Bank
1530 Main Street, South Weymouth, MA, 02190
South Shore Bank is a full-service mutual bank with approximately $2 billion in assets. As a locally managed mutual bank, we believe the most valuable & enduring success is success that is shared. Together, we work to help our people, clients and communities thrive. With an extensive set of financial products, the Bank serves as a trusted advisor.
Merrimack Valley Credit Union
75 Main Street, Bridgewater, MA, 02324
Whether you need a checking account, auto loan, mortgage or other financial assistance, Merrimack Valley Credit Union is here with your best interest at heart! We're all about the credit union mission of "people helping people" and offering you quality products and services at reasonable rates and costs.
Flatley Financial Services
45 Dan Road, Suite 320, Canton, MA, 02021
Flatley Financial Services finances the acquisition and construction of real estate projects such as fix-and-flips or new builds. Our loans are asset-backed, and we underwrite based on the prospective property and the expected value of the property after work is completed. Our borrowers are contractors, investors, and developers.
Bank of Canton
490 Turnpike Street, Canton, MA, 02021
Bank of Canton is a Massachusetts-chartered mutual savings bank that offers its consumer, business and government banking customers access to a full array of deposit, loan, investment and convenience service options. All deposits at Bank of Canton are insured in full with at least $250, 000 insured by the Federal Deposit Insurance Corporation.
Asset View Capital
45 Dan Road, Canton, MA, 02021
Asset View Capital is your preferred hard money lender for residential fix and flip investments in Massachusetts and beyond. As a leading commercial real estate finance firm, we present diverse loan origination options from commercial and residential rental property, residential fix and flip, ground up construction in Massachusetts and other U.S
Harbor Mortgage Solutions
100 Grandview Road, Suite 105, Braintree, MA, 02184
Harbor Mortgage Solutions was founded on a few core values: integrity, expertise, and outstanding service. We believe that homeowners—especially seniors and their families—should feel comfortable and confident about their home financing/equity decisions, including the partners they choose.
Liberty Bay Credit Union
300 Granite Street, Braintree, MA, 02184
Liberty Bay Credit Union is a cooperative, non-profit financial institution that offers a full range of financial services to our individuals and business members. And because we are member-owned, instead of paying dividends to outside stockholders, we return our profits to our members in the form of higher rates on deposits and lower rates on loan
Coastal Heritage Bank
195 Washington Street, Weymouth, MA, 02188
It takes more than physical location to be part of a neighborhood; it takes a dedicated, unwavering determination to help better the community & the lives of its residents. Since we live & raise our families in the towns we serve, our interests & those of our customers overlap.We all benefit from having a thriving, safe & culturally rich community.
Foxboro Federal Savings
1 Central St, Foxboro, MA, 02035
Foxboro Federal Savings is a community based, FDIC insured, financial institution with offices in Foxboro, Norfolk and Plainville, Massachusetts. Mutually chartered, highly capitalized and strongly rated, Foxboro Federal has two core business segments. Foxboro Federal offers a full range of personal and business savings, checking.
Norwood Bank
11 Central Street, Norwood, MA, 02062
Norwood Bank is a community bank established in 1889 for the purpose of homeownership. Today our assets total more than $676 million dollars and our message remains the same. We are committed to the financial needs of our community. We specialize in consumer banking, residential mortgage lending, and construction and commercial real estate lending.
Tremont Credit Union
2 Granite Avenue, Suite 101, Milton, MA, 02186
Tremont Credit Union is a full service cooperatively owned financial instituion serving the working men and women of Boston and Eastern Massachusetts (Norfolk, Suffolk and Middlesex Counties). Operating 4 full service branches throughout Boston and on the South Shore There are many ways to be eligible for membership at Tremont Credit Union. Members
Quincy Credit Union
100 Quincy Avenue, Quincy, MA, 02169
Quincy Credit Union is proud to be celebrating 80 years of providing outstanding financial service to its members. From competitive interest rates and many no-fee products and services, it remains our commitment every day to help members meet their financial goals. At QCU, we are dedicated to providing exceptional service as part of our "people hel