The Port Austin State Bank
62 East State Street, Port Austin, MI, 48467
The original Port Austin Bank building was built in 1884 by Richard Winsor and his associate, Horace G. Snover, to house their successful banking, law and insurance firm of Winsor & Snover. Both men were important factors in the political affairs of that period. Mr. Snover served as a probate judge and also as U.S. Representative.
Thumb National Bank and Trust
7254 Michigan Avenue, Pigeon, MI, 48755
Thumb Bank & Trust has been providing customers with fast, efficient, outstanding service for over one hundred years. Whether we are the new face in your town or an old friend you can count on, know that we believe in building for the future. At Thumb Bank & Trust we actively participate in the communities we serve and strive to meet the challenges
Northstar Bank
1100 East Caro Road, Caro, MI, 48723
Northstar Bank is a locally owned and operated bank and proud to be a top-producing lender by Independent Banker®! Let Northstar Bank, one of the most responsive, relationship-based banks in Michigan, partner with you. Our commitment to superior service and local decision making will ensure an excellent banking venture for you.
United Bay Community Credit Union
1309 N. Lincoln Ave., Bay City, MI, 48708
United Bay Community Credit Union (UBCCU) was founded with one core purpose in mind: to build and foster the financial well-being of our community. More than just a bank, UBCCU is a member-owned, not-for-profit financial institution. We provide a safe place to grow strong financial roots.
Huron Community Bank
301 North Newman Street, East Tawas, MI, 48730
Huron Community Bank first opened its doors in 1927 under the name Peoples State Bank. The banks first location and legacy began on the corner of Newman and State Street in East Tawas, MI. That branch was located directly across the street from what is currently known as the banks' headquarters.
Team One Credit Union
520 Hayden Street, Saginaw, MI, 48607
Team One Credit Union was originally organized by a group of 15 teachers as Saginaw Teachers Club Credit Union in 1935. Formed to fill a need as a place where teachers could receive financial assistance at reasonable rates, the purpose of this credit union was, and is, to encourage thrift (savings) among our members.
Lake Huron Credit Union
1540 Tittabawassee Road, Saginaw, MI, 48604
Lake Huron Credit Union was established in 1959. We strongly believe in our mission to provide our members with various financial services which enable them to enjoy a richer and fuller quality of A full-service financial institution serving the Saginaw, Bay, and Midland communities with 2 convenient locations in Kochville Township and Saginaw Town
Health Advantage Credit Union
4550 State St, Saginaw, MI, 48603
Health Advantage Credit Union offers a wide range of financial services to employees, independent contractors or self-employed persons who regularly work in Healthcare Industry in the State of Michigan.Also, spouses of persons who have died while within the Healthcare Industry; employees of the credit union; retirees from the healthcare industry.
Blue Water Federal Credit Union
526 Water Street, Suite 113, Port Huron, MI, 48060
Our mission statement says it all. "To provide personalized financial services to our member owners and their families in a cooperative spirit while maintaining long-term financial stability Founded in 1959, we continue to operate on the original credit union philosophy of "people helping people
Members First Credit Union
600 W Wackerly, Midland, MI, 48642
When you open your account with MFCU, you become a member & owner of the credit union.At MFCU, we believe in you.Our promise is to be trustworthy, caring & enthusiastic to help you succeed. It comes naturally to us to listen carefully & build relationships in order to not only find solutions,but also minimize financial stress and maximize happiness
ELGA Credit Union
2305 S. Center Rd., Burton, MI, 48519
We are a not-for-profit cooperative; formed, owned and operated for a single purpose: members helping members. We have a proud tradition of service to our members since 1951. ELGA Credit Union had a humble beginning, helping Consumers Energy employees that were paid below the average of other industrial workers in the 1940's and 50's.
Brick Financial Group LLC
18 N Washington Street, Suite C, Oxford, MI, 48371
At Brick Financial Group our main goal is to provide an exceptional value while maintaining high service standards to all members of our extended community. In an ever changing mortgage market, where technology and robot loans are all the rage, we want to be the lender who is for the people, by the people.
Oxford Bank
60 S. Washington Street, Oxford, MI, 48371
Oxford Bank is the oldest commercial bank headquartered in Oxford, Michigan and has operated continuously under local ownership and management since 1884. We manage seven full-service bank branches, and four customer-focused remote offices located throughout Oakland, Genesee, and Lapeer counties.
Sovita Credit Union
4411 Calkins Road, Flint, MI, 48532
Sovita Credit Union serves education and healthcare workers in Genesee, Lapeer, Livingston, Oakland and Shiawassee counties. We provide low-cost, high-value financial services to people who enrich, heal, lift and lead all others in the community. Founded in 1934 as Flint Teachers Credit Union,
Epic Mortgage Group
12750 S Saginaw St, Suite 102, Grand Blanc, MI, 48439
Our team is committed to providing our clients with the highest quality financial services combined with the lowest rates available in your area. Our outstanding mortgage professionals will work with you one on one to ensure that you get a financial solution that is tailored specifically to meet your financing needs.
Grand Oak Mortgage
5225 E Cook Rd, Grand Blanc, MI, 48439
Grand Oak Mortgage Company is privately owned. We specialize in Mortgage Residential Lending. We are a licensed Mortgage Broker in the State of Michigan. We assist borrower's looking to refinance their current home or purchase a new home.Grand Oak Mortgage specializes in finding the perfect loan program to fit the individual needs of our borrowers.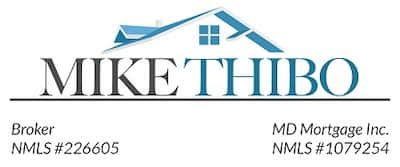 MD Mortgage Inc
6436 E Maple Ave, Grand Blanc, MI, 48439
We keep you informed and return all emails and calls promptly so that you never have to wonder what is going on with your loan. Count on us to be there with you and to help you navigate the entire mortgage process. We'll help you cut through the red tape and avoid the common mistakes people make.
Dow Chemical Employees' Credit Union
600 E Lyon Road, Midland, MI, 48640
Dow Chemical Employees' Credit Union was the 182nd credit union organized in the State of Michigan. In 1937, the country was still in the throes of a severe economic depression that underscored the need for a workable financial plan to enable Dow employees to save for emergencies and obtain convenient, low-cost credit.
Great Lakes Mortgage Services Inc
950 W Avon Rd, Suite 3, Rochester, MI, 48307
At Great Lakes Mortgage Services Inc, our mission is to set a high standard in the mortgage industry. We are committed to quality customer service - putting the people we serve first. Our goal is to carefully guide you through the home loan process, so that you can confidently select the best mortgage for you.
Oakland University Credit Union
2200 N Squirrel Rd, Rochester, MI, 48309
MSUFCU was established 84 years ago to provide a safe place where members could borrow and save money. Over the years, we've built a strong foundation of relationships with our members - ultimately helping them achieve their dreams. Our employees live our mission every day to spark those moments for members to find financial freedom and security.