Kalsee Credit Union
2501 Millcork St., Kalamazoo, MI, 49001
Kalsee Credit Union wants to be the preferred and trusted life long financial partner of our members. Our increased focus on exceptional member service will be the building block for Kalsee to deliver on our motto of: "Our Family Serving Yours" The actions and empowerment of our staff will increase the relationships we build.
Community Promise Federal Credit Union
1313 Portage Street, Kalamazoo, MI, 49001
We are a Community Development Credit Union, dedicated to providing fair and affordable financial services and education for our members, particularly those not typically served by traditional financial institutions. We will help Kalamazoo grow by enriching our members, building partnerships and investing in our neighborhoods.
First National Bank of Michigan
348 W. Michigan Ave., Kalamazoo, MI, 49007
First National Bank of Michigan is a locally owned, community-minded bank with locations in Kalamazoo, Portage, Grand Rapids, Holland, Lansing and Traverse City. Since its inception in 2006, the bank has delivered exceptional financial solutions by working together with customers to build personal.
Dividend Mortgage
6204 Lovers Lane, Portage, MI, 49002
Our ultimate goal is to create lasting relationships with each and every client and to continue providing excellent service for many years to come. Unlike many of the larger nationwide mortgage companies that are out there, all your information will be kept secure and private. The Dividend Mortgage name is trusted throughout the community.
EST Home Mortgage
1302 W Milham Ave, Portage, MI, 49024
EST stands for Excellence, Service, and Trust. We provide our clients with first-class mortgage planning, including giving you a total cost analysis, which is not offered by other mortgage brokers, online lenders, or local credit unions. We believe in high-touch and high-tech. We provide an easy online application, mobile-friendly communication.
Summit Home Mortgage, LLC
414 W Milham Avenue, Portage, MI, 49024
Summit Home Mortgage, LLC provides the promise of longevity and security along with a commitment to service excellence. We are recognized as the industry leader in mortgage partnerships because we are experts in our business and deliver outstanding service to our customers. We offer hundreds of loan choices to our customers
Kalamazoo Mortgage
2425 S 11th St, Kalamazoo, MI, 49009
Kalamazoo Mortgage is a home mortgage company in Kalamazoo, Michigan. We offer VA loans, FHA loans, first time homebuyers programs, Credit Enrichment programs, and more. We recognize that buying a home is an incredible life event and we feel honored to be part of that experience. - "Where You're a Neighbor, Not a Number.
Advia Credit Union
6400 West Main St, Kalamazoo, MI, 49009
Advia Credit Union's mission is to provide financial advantages. We look to proactively seek the quickest and easiest solutions available for members to maximize the financial value provided to them. Our name means something – we provide advice, we are member advocates, and we offer advantages.
Consumers Credit Union
7200 Elm Valley Drive, Kalamazoo, MI, 49009
Headquartered in Kalamazoo, Michigan, Consumers Credit Union has more than $1.4 billion in assets and has averaged 18% annual growth for 30 consecutive years. Locally owned since 1951, we serve over 108K+ individuals and businesses through 23 offices and more than 200 free ATM locations in Grand Rapids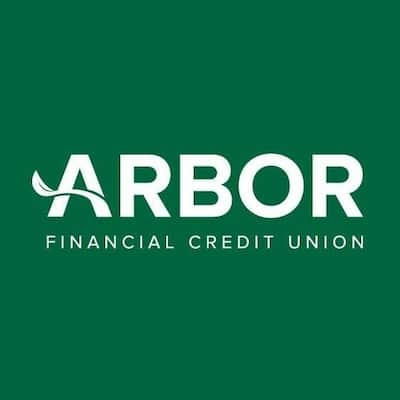 Arbor Financial Credit Union
1551 South 9th Street, Kalamazoo, MI, 49009
Arbor Financial is a full-service credit union open to anyone who lives, works or worships in Michigan. Our employees are committed to helping our members improve their financial lives. credit union open to anyone who lives, works or worships in Michigan. We got our start in 1935 as the Kalamazoo School Employees Credit Union.
Kalamazoo County State Bank
223 N Grand Street, Schoolcraft, MI, 49087
Kalamazoo County State Bank is the oldest independently owned and operated community bank in Kalamazoo County. The driving force that led to the bank's formation over ten decades ago came from the Krum and Angell families. Members of both families saw the need for hometown banking services.
Classic Mortgage Corporation
104 S Michigan Ave, Vicksburg, MI, 49097
Classic Mortgage Corporation is a mortgage broker and lender and we opened our doors in 1994. As an independent mortgage broker, Classic Mortgage Corporation has steadily built a reputation for providing prompt, personal service and a broad array of competitive mortgage products.
OMNI Community Credit Union
3141 Capital Ave SW, Battle Creek, MI, 49015
OMNI Community Credit Union has been serving members since 1951, when we were known as Clark Equipment Credit Union. While we've grown and changed throughout the years, our mission has remained the same. We're local and truly committed to the betterment of our communities, because just like you, we live and work here too.
BlueOx Credit Union - Sterling Heights
115 Riverside Drive, Battle Creek, MI, 49015
Our mission – to provide quality financial services that will improve and make a positive impact on the lives of our members, employees and communities – is what drives us to do everything possible to expand financial freedom. We do that by offering innovative products and services, by building a creative and inclusive team.
G. W. Jones Exchange Bank
115 West Main Street, Marcellus, MI, 49067
The G.W. Jones Exchange Bank will strive to continue as a profitable and competitive banking organization while maintaining and increasing its net worth. It will have as a general goal to engage in activities that will create new service, retain customers, and be sensitive and responsive to individual customer needs.
Grand Trunk (Battle Creek) Employees Federal Credit Union
1275 North Raymond Road, Battle Creek, MI, 49014
Grand Trunk (Battle Creek) Employees Federal Credit Union was founded in January of 1945 by a group of railroad employees of the Grand Trunk Western Railroad Company. The purpose was to provide financial services to railroaders and their families. Membership quickly grew to 70 members in the first two months of operating
Kellogg Community Credit Union
41 2nd St, Battle Creek, MI, 49014
Kellogg Community Credit Union, headquartered in Battle Creek, Michigan is a full service financial institution serving people who live, work, worship, or attend school in Greater Southwest Michigan. With more than $795 million in assets and over 47, 000 members through 13 branches in Battle Creek, Kalamazoo, Portage, Three Rivers, Marshall
Allegan Credit Union
755 Grand St., Allegan, MI, 49010
Welcome to Allegan Credit Union, where the golden rule rules and we take a human approach to all we do. Basically, it means, we're just a bunch of people helping people get to the life they want to have. When you pull up to our Allegan branch you'll be welcomed by lots of parking, a warm smile and a hot cup of coffee.
First State Bank of Decatur
124 Phelps Street, Decatur, MI, 49045
The board of directors, officers & employees of the First State Bank strive to provide the Decatur community & the surrounding area with quality financial services.The bank intends to accomplish this objective by focusing on the community's expectations.The bank's operations, products & services are designed to meet or exceed customer expectations.
Highpoint Community Bank
150 West Court Street, Hastings, MI, 49058
Highpoint Community Bank was founded as Hastings City Bank in 1886 when 35 Hastings investors provided the initial capital of $50,000. At the time, we served the town and community of Hastings with its economy driven mostly by sawmills. As our bank grew through the years, we expanded into Middleville, Caledonia, Nashville, Bellevue, Wayland,