Unity Catholic Federal Credit Union - Parma
5839 Ridge Road, Cleveland, OH, 44129
At Unity we work with you to make your dreams a reality, today. Offering you better rates, personalized services, giving you greater control of your money. We are Federally Insured, so your money is safe. And, we're part of the Co-Op Shared Branch Network that gives you 6, 000 branches nationwide making credit unions the second largest branch.
Union Capital Mortgage
7676 Reynolds Road, Mentor, OH, 44060
At Union Capital, home loans are all we do. Since 1995, we have worked to become a trusted lending partner to countless realtors and customers. Realtors depend on us to help their buyers get into the ideal home. Customers we serve return to us again and again – we have gotten to know thousands of them personally over the past 20 years.
Westfield Bank, FSB
2 Park Circle, Westfield Center, OH, 44251
Established in 2001 and headquartered in Westfield Center, Ohio, Westfield Bank currently serves customers in Cuyahoga, Richland, Medina, Stark, Summit, and Wayne counties as well as insurance agencies across the country. We deliver financial roadmaps and solutions so families, businesses, and insurance agencies can thrive.
New Freedom Funding
435 E 400 S, Orem, UT, 84097
Fast, reliable closings for non-owner occupied real estate. We have been closing loans since 2007. We close on both residential (non-owner occupied) including SFR, 2-4 Units and Multi-family units. We also close on all income producing commercial properties including cannibas, retail, hospitality, warehouse, industrial, etc.
Interstate Home Loan Center, Inc
40 Marcus Drive, Suite 100, Melville, NY, 11747
We are a direct lender and our service and commitment to quality is legendary. Throughout the years, thousands of homeowners have come to count on Interstate because of our commitment to assisting individuals and families achieve their dream of owning or keeping their family home.
DayMet Credit Union
4988 Wagner Ford Road, Dayton, OH, 45414
DayMet Credit Union is a full-service financial institution that exists to help our members achieve financial success. As a credit union, DayMet is a not-for-profit cooperative. Every member is a part-owner and we are governed by a board of directors elected from within our membership.
First Mutual Bank, FSB
631 Washington Boulevard, Belpre, OH, 45714
First Mutual Bank is focused on helping you, our customers, and creating vibrant communities in the Mid-Ohio Valley Region. Being depositor-owned also means we are accountable to our customers, not shareholders. Deposit dollars are reinvested in our communities, and collectively we strengthen and help the local economy thrive.
Anchor Loans
One Baxter Way #220, Thousand Oaks, CA, 91362
Anchor Loans is the nation's number one private direct lender to fix-and-flip investors, and was the first to fund more than $1 billion in loans in a single year. Anchor remains the industry leader, providing over $1 billion in fix-and-flip financing every year since 2016 — with life-to-date fundings surpassing $8.3 billion.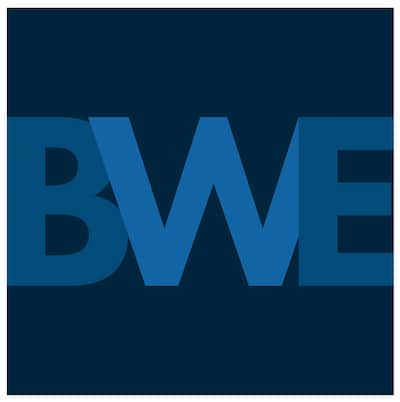 Bellwether Enterprise
1375 E. 9th Street, Cleveland, OH, 44114
Bellwether Enterprise is one of the fastest-growing commercial & multifamily mortgage banking companies in the country. We are large in scope, yet focused in approach. With offices across the country, we offer an unwavering commitment to regional expertise. Most of our loan producers have 25 plus years of experience.
Cleveland Police Credit Union
2301 Payne Avenue, Cleveland, OH, 44114
The Cleveland Police Credit Union was organized in October, 1938, when seven policemen were granted a charter by the State of Ohio and worked out of a "cubby-hole" office at the old Central Station on 21st and Payne Avenue. Cleveland Police Credit Union is committed to providing the highest level of customer service and satisfaction possible.