Max Mortgage
6103 Washington Drive, Reading, PA, 19606
Max Mortgage is a full-service mortgage brokerage based in Reading, Pennsylvania. Founded in 2005 by a Brazilian-American woman, we are proud to have helped turn thousands of customers into homeowners. We are not a large company, nor do we want to be. We are a tight-knit, family-owned company that puts our customers first.
CDL Mortgage Services LLC
50 Berkshire Ct, Wyomissing, PA, 19610
We have simplified the mortgage process. Whether you're buying a new home or ReFinancing your mortgage, we offer competitive and low mortgage rates without sacrificing high-quality customer service. We pride ourselves on providing customers with great mortgage rates and low fees.
Bellco Federal Credit Union
609 Spring Street, Wyomissing, PA, 19610
Once upon a time, in 1938, a small group of local people created a new financial institution, Bellco Telephone Federal Credit Union, was born. Since establishment, we have removed "Telephone" from our name, but have added many easy-to-use financial products & services. We exist to serve the people & small businesses of Berks County, Pennsylvania.
Discovery Federal Credit Union
2744 Century Boulevard, Wyoming, PA, 19610
At Discovery FCU, we're more than just a place you bank, We're your neighborhood credit union that puts you first and foremost. We focus on the financial success of our members before we do anything else. We work together to create a member experience based on the principles of honesty, reliability and genuineness.
Utilities Employees Credit Union
11 Meridian Boulevard, Wyoming, PA, 19610
Since 1934, Utilities Employees Credit Union (UECU) has been providing exclusive financial benefits to America's utility and energy employees and their families. As a full-service, virtual credit union, UECU's goal is to help workers and Pennsylvania residents improve their financial well-being, accumulate wealth.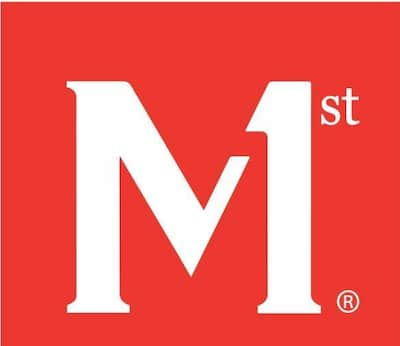 Members 1st Federal Credit Union
516 East Lancaster Avenue, Reading, PA, 19607
Since 1950, we've been in the business of helping our members plan for the future, cultivate smarter habits, and afford more of the things they love. Starting with a small desk and small counter outside the personnel office at the Naval Supply Depot in Mechanicsburg, PA, we've now grown to over 50 branches across 7 counties.
Fleetwood Bank
2 W Main St, Fleetwood, PA, 19522
Fleetwood Bank is the only locally-owned, community bank in the Greater Reading and Berks County area, and has eight offices located in Blandon, Boyertown, Fleetwood, Kutztown, Lyons, Oley, Shoemakersville and Wyomissing. We're committed to maintaining a hometown atmosphere in each of our offices and to being active in our communities.
Mill Street Financial Ltd
63 Brookside Court, Boyertown, PA, 19512
At Mill Street Financial works hard every day to provide clients with the best possible borrowing experience. We work with multiple lenders to match you with the lender that is best suited for your unique situation. Whether you are buying your first home or ready to move onto the next one, we are here to help you.
Diamond Credit Union
1600 Medical Drive, Pottstown, PA, 19464
Diamond Credit Union is a full-service, community-chartered credit union offering everything you need from everyday checking, savings, and loans, to Commercial Services, Mortgages, and Financial Planning. Diamond is not-for-profit and member-owned. Anyone who lives, works, worships.
Tri County Area Federal Credit Union
1550 Medical Drive, Pottstown, PA, 19464
Tri County Area FCU is a full-service financial institution offering a broad range of benefits & friendly, convenient service right here in our community. We have been serving our community for over 70 years! Unlike traditional banks, we don't have stockholders. So when you join the Credit Union, you become an owner of our credit union
NORSTAR MORTGAGE SERVICES INC.
2066 Big Rd, Gilbertsville, PA, 19525
Norstar Mortgage Team is committed to providing clients with the highest quality Pennsylvania home loans combined with some of the lowest wholesale mortgage rates available . Whether you are a first time home buyer, purchasing your dream home, refinancing an existing loan, consolidating debt or need cash out for any reason our highly experienced
Ephrata National Bank
31 E. Main St, Ephrata, PA, 17522
Ephrata National Bank has remained an independent community Bank of undisputed integrity, serving the communities in which we do business. We offer state-of-the-art financial products and services of high quality and value at an affordable price while providing unsurpassed personal service.
Mortgage Lehigh Valley
3261 Route 100, Suite 100, Macungie, PA, 18062
My Lehigh Valley roots are deep: I grew up in Macungie, graduated from Emmaus High School, earned a BSBA degree in marketing/finance at Kutztown University, and brought my family back to the Lehigh Valley in 2013. On the professional side, I am unique among loan originators in the Lehigh Valley; no one else can match my experience
C Tien's Mortgage Services Inc
4935 Briarwood Drive, Macungie, PA, 18062
C Tien's Mortgage Services Inc. is a mortgage firm which provides a variety of loan products from financial institutions for both residential and commercial customers. We offer a wide range of loans under both fixed and adjustable rate products. We can find a loan for you for the required length of time which best meets your needs
KB Mortgage LLC
26 Colonial Drive, Perkiomenville, PA, 18074
KB Mortgage LLC operates under the key principles of the Triple Bottom Line recognizing that people and the planet are as important as profits.This sustainable business model enables us to consistently offer the lowest possible mortgage rates. This sustainable business model enables us to consistently offer the lowest possible mortgage rates.
New Tripoli Bank
6748 Madison Street, New Tripoli, PA, 18066
New Tripoli Bank is dedicated to remaining independent and providing the financial needs of individuals, families, and small businesses in the Lehigh Valley by providing high-quality, competitively priced services in a caring, friendly environment. Our success is directly linked to the growth and vitality of our community.
The Victory Bank
548 North Lewis Road, Limerick, PA, 19468
The Victory Bank was built from scratch by a team of experienced and passionate bankers and is owned and managed by several hundred local shareholders. We are not part of a financial conglomerate and we are not obsessed with growing into the biggest bank around. Our values-based company was started with the core mission
1st Trust Financial LLC
604 French Creek Lane, Chester Springs, PA, 19425
1st Trust Financial is designated to helping people to get the best home financing options available & the most aggressive rates without the exorbitant fees that other banks & lenders are charging. We started cleaning up the mortgage industry one customer at a time by giving them state of the art service and operating in an HONEST & ETHICAL manor.
Traditional Mortgage LLC
682 N. Brookside Road, Suite 101, Allentown, PA, 18106
Traditional Mortgage, LLC is a state licensed mortgage lending entity that originates mortgage loans directly to the consumer. Our mortgage professionals will work with you one on one to ensure that you get a financial solution that is tailored specifically to meet your financing needs.
First Commonwealth Federal Credit Union
6126 Hamilton Blvd, Suite 100, Allentown, PA, 18106
First Commonwealth is a consumer-friendly alternative to banking. We offer all the services you're accustomed to, but at better rates and lower fees. That's because we're structured differently than banks. Banks are in business to earn profits for their stockholder investors. Our credit union exists to improve your financial well being.