Two Things Brokers Need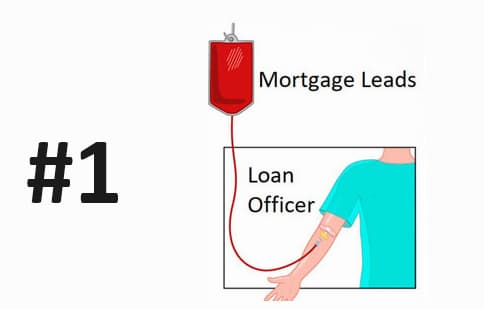 There are two items mortgage brokers need:
A. Mortgage Leads and
B. Funding sources.
While some brokers already have their funding sources, their appetite for mortgage leads is unlimited.
Leads Leads Leads
What is the most important thing any lender needs, no matter how big or small, whether they just started in business yesterday or have been in business for the lat 50 years? The answer is LEADS. Leads to lenders are like blood to the body; direct lenders get leads directly from borrowers seeking loans, while wholesale lenders get leads from mortgage brokers. Lendersa is the ultimate lead-generation platform.
How Does The Lendersa Platform Bring You Top-Quality Guaranteed Leads?
The Lendersa loan request covers over 20 underwriting criteria. Your underwriting criteria must match or be less stringent than the borrower's request, or you will not get the lead, which would waste your time. Why bother with unreal borrowers seeking 100% financing without any credit or experience? Instead, create a profile that reflects your capacity to close loans.
Getting leads step by step
Register as a broker, a direct lender, or a wholesale lender.
On your dashboard, click "Get Leads".
On the next page, you will see instructions for two lead-capture methods. You may select the Profile Method (Faster) or the Input Method that is more involved. You can mix both methods but start with one.
Follow the instructions to select the exact type of lead you want.
Select the locations (nationwide, statewide, or counties).
Select Residential, Commercial, or Land (select all that apply).
Select the minimum and maximum loan amount.
Select minimum credit.
Select max LTV.
You may select only hard money leads.
Select Conventional, FHA, VA, and USDA separately or together with hard money leads.
The Loan Input program has ten more filters and instructions on how to use them. The Loan Input Program takes longer to complete, and it is an excellent choice for wholesale lenders and direct lenders who wish to showcase their loan program.
After completing your selection, save it and watch the leads come in.
Or you can make another profile for special cases. For example, you can create one Profile Lead Capture (PLC) for residential Conventional loans only in California and another PLC for hard money commercial loans in 30 other states.
Find Funding Sources
The second item brokers need is funding sources. Brokers who spend lots of time negotiating and creating a loan package will have all their work wasted unless they find a direct lender to fund their client's loan request to the borrower's satisfaction. It gets even worse when the disappointed client finds another broker, and you end up losing not only the commission on that loan but also the future business from that lost client, the client referral business, and your reputation.
Find direct lenders and wholesale lenders:
Register as a broker or a lender.
On your dashboard, click "Find Lenders."
On the next page, complete all the information about the borrower and the property.
Enter information on the loan purpose.
Enter information on the exit plan (critical for hard money type loans).
You may enter your name instead of the borrower's to conceal his identity.
Direct lenders who pick up your request will only contact you, never the borrower, without your permission.
You may also enter a partial address.
The complete loan request will be texted and emailed only to lenders with matching underwriting criteria.
You will get the name and contact information of the lenders.
You can contact the lenders, or they may contact you first.
From then on, it's negotiation time.
Find the best offer and proceed to close.
Good hunting!