We Lend, LLC
54 W 40th Street, New York, NY, 10018
We Lend is a nationwide Private lender focused on providing quick and low-cost capital for investment properties. We Lend's approach to lending is centered around the investor, allowing the investor to focus more on their investment and less on the loan process. The We Lend team is here to assist in the expansion of your real estate portfolio!
First Fidelis
6025 Metcalf Ln, Suite, Suite 210A, Overland Park, KS, 66202
At First Fidelis, LLC, we know that buying a home is a big decision, and we understand how important it is to choose the loan that's right for you. As a premier low interest refinance lender in Kansas City, First Fidelis was founded by Lance Richards, whose mission was to offer all our clients the best loans available.
ResMac, Inc.
398 NE 6th Ave, Suite B, Delray Beach, FL, 33483
ResMac, Inc. is an Equal Housing Lender. As prohibited by federal law we do not engage in business practices that discriminate on the basis of race, color, religion, national origin, sex, marital status, age (provided you have the capacity to enter into a binding contract) because you have, in good faith, exercised any right under the Consumer
Lima One Capital
201 East McBee Avenue, Greenville, SC, 29601
Lima One Capital, LLC is a National, fully capitalized, direct lender for residential real estate investors and homebuilders. We are revolutionizing the investor financing industry with our highly competitive and straightforward rates, the length of our loans, and our unmatched customer service.
Kansas Teachers Community Credit Union
416 North Broadway Street, Pittsburg, KS, 66762
Kansas Teachers Community Credit Union has been open since 1949. It's the 15th largest credit union in Kansas with assets totaling $136.7 Million and providing banking services to more than 13,000 members. The credit union is a member-owned financial cooperative providing banking services including savings, loans
Equity Prime Mortgage Missouri
6036 Weldon Spring Pkwy, Weldon Spring, MO, 63304
Equity Prime Mortgage LLC is a licensed mortgage lender whose operations extend across the country. We provide a variety of mortgage products to assist you with finding solutions to all of your mortgage needs. Our company has Certified Underwriters on staff which allows issuing a decision on your application quickly.
Catholic Family Federal Credit Union
717 N Socora Street, Wichita, KS, 67212
Catholic Family Federal Credit Union (CFFCU) was established in 1947 as St. Joseph Federal Credit Union. CFFCU is a full-service financial institution serving individuals, their immediate family members and organizations that are members, employees, volunteers, students, alumni or sponsored groups of affiliated Catholic parishes, schools.
Simmons Bank
501 S Main St, Pine Bluff, AR, 71601
Simmons' present-day is more exciting than ever due to its rich culture and high performance. In the last six years, Simmons has catapulted from a Bank holding company with approximately $3.2 billion in assets to an approximately $20.8 billion-asset company as of March 30, 2020 operating in seven states.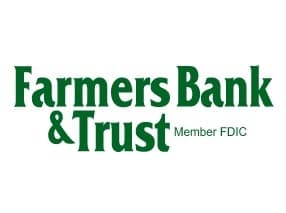 Farmers Bank of Kansas City
14231 Metcalf Ave, Overland Park, KS, 66223
We provide deposits and lending services to a broad range of consumer, retail, manufacturing, agricultural, energy, real estate and commercial customers. Our community banks provide hometown service, resources and support for the eight communities we serve in central Kansas and Overland Park, Kansas.
Asset Lendr LLC
1101 W Mac Arthur Blvd 270, Santa Ana, CA, 92707
In the old days, you'd go down to your local bank to get the funding you need. Now, it's almost impossible to get the money you need without all the red tape. We've simplified the process. Are you looking for a Line of Credit, Term Loan or to Rehab? Apply for our business loan in minutes, without painful paperwork or run around.