Groundfloor
600 Peachtree St. NE, Suite 810, Atlanta, GA, 30308
GROUNDFLOOR was born out of the belief that there is a fundamentally better way to capitalize America. Banks and Wall Street can't be trusted to do it, but your fellow Americans can. We believe that a critical mass of individual investors can make a difference, keep capital flowing, and therefore keep an important part of our economy moving.
Bridgewell Capital
2400 E Colonial Dr, Suite #200, Orlando, FL, 32803
BridgeWell Capital is a Direct Private Money Lender for real estate investments. We offer fast and easy approvals. BridgeWell offers private money financing for real estate investors. We can provide you with a reliable, hassle-free source of funding for your real estate investments.
IGC 10 Capital
701 NW 5th Ave Boca Raton, Boca Raton, FL, 33432
Our values include client focus, strong execution, and continuous improvement for your real estate needs. Say goodbye to shopping around endlessly for a suitable lender. We've managed over $1 billion in real estate loans, and the number continues to grow! Our sole intent is to improve your real estate business, whether it's by lowering costs, cr
Coast2coast mortgage
11481 Old St. Augustine Rd, Suite104, Jacksonville, FL, 32258
"We offer the assistance you need in all of your mortgage endeavors. Whether you are consolidating your debt, refinancing your home, or buying your first house, we have the expertise to make it a fast, easy, and enjoyable process. Today's technology has changed the way we do business. For example, through our website"
Yieldi LLC
6000 Lake Forrest Drive, Suite 100, Atlanta, GA, 30328
Yieldi platform and team focuses on only real estate based investments bringing high yields distributed on a monthly basis. All Yieldi offerings are asset based, meaning your investment is backed by validated collateral such as a Real Estate, Commercial and Residential property.
Eagle Bend Capital Financing
159 Crocker Park Blvd, Suite 400, Westlake, OH, 44012
Eagle Bend Capital Financing is an Ohio-based commercial finance and real estate capital intermediary. We provide funding solutions to businesses and real estate investors all over the country. Our extensive portfolio of financing options can provide a great alternative to traditional banks.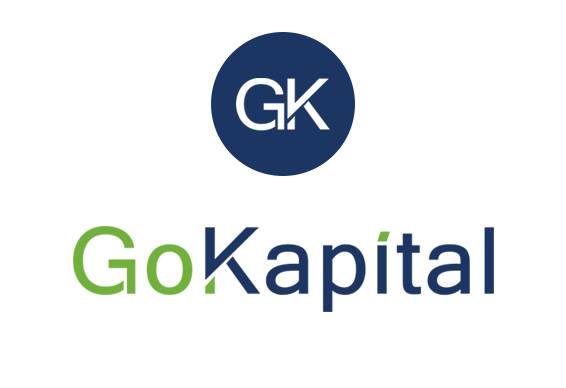 GoKapital
2150 Coral Way, Suite 1, Miami, FL, 33145
GoKapital provides a variety of real estate financing programs in all 50 states, including: hard money fix and flip loans (up to 100% of rehab funds), 30 year rental investment property loans, commercial mortgages, with closings in 2-4 weeks and minimal paperwork. Our LTVs range from 60% to 85% with terms from 1 to 30 years. We issue pre-approvals
Mainstreet Lending Inc
1014 Vine Street #1630, Cincinnati, OH, 45202
We are into funding of Businesses, Corporate bodies and individuals to meet all types of Cash Flow Needs. This could range from mortgages, business and personal loans, Commercial Loans , Hard Money Loans, Construction Loans, Loan Guarantee Programs, Commercial Debt Management, Venture Capital, Bond loans, Project funding, and many more. Our l​​oans
CambridgeHomeLoan.com
4830 West Kennedy Blvd, Suite 600, Tampa, FL, 33609
"With nearly two and a half decades of lending experience, CambridgeHomeLoan.com has established a solid reputation few others can match and we achieved this stellar position by actions, not by words. From the initial application to final funding, CambridgeHomeLoan.com is with you all along the way."
Midwest Loan Services
400 Quincy Street, 6th Floor, Hancock, MI, 49930
Mortgage loan subservicing is a highly demanding and regulated discipline – one that requires precise expertise for handling thousands of complex tasks. Today's environment is not for the inexperienced, or those who are stuck in the status quo. That's why lenders all over the country trust Midwest.
BlueWorld Private Capital LLC
2680 NORTH MORELAND BOULEVARD APT 308, Cleveland, OH, 44120
BlueWorld Commercial is one of the fastest growing real estate corporations in America. Our company strives to provide the best commercial and residential services when it comes to buying, lending, and selling. Commercial is one of the fastest growing real estate corporations in America.
KISS Capital, Inc.
1825 E Oak St, Suite 120, Conway, AR, 72032
KISS Capital is the "out-of-the-box" private money company. We provide real estate investment capital for consumers and real estate investors throughout the United States. We are known for our commitment to fast-funding, no-nonsense, story-book lending. KISS Capital provides ASSET-BASED lending to investors who want to grow their business.
Lima One Capital
201 East McBee Avenue, Greenville, SC, 29601
Lima One Capital, LLC is a National, fully capitalized, direct lender for residential real estate investors and homebuilders. We are revolutionizing the investor financing industry with our highly competitive and straightforward rates, the length of our loans, and our unmatched customer service.
Broadmark Realty Capital Inc.
501 S Cherry St, Suite 1100, Denver, CO, 80246
Broadmark Realty Capital Inc offers short-term, first deed of trust loans secured by real estate to fund the acquisition, renovation, rehabilitation or development of residential or commercial properties. Broadmark Realty Capital manages and services its loan portfolio across a variety of market conditions and economic cycles.
HouseMax Funding
901 S Mopac Expy, Bld. 4, Suite 125, Austin, TX, 78746
HouseMax Funding is a leading hard money lender based in Austin, Texas offering personalized hard money construction and fix and flip loans. With a track record of over 1000 successful deals and over 3000 successfully flipped houses, HouseMax Funding are expert hard money lenders with a track record of success offering hands-on service to meet our
Red Rock Capital
2139 Chuckwagon Road Suite 315, Colorado Springs, CO, 80919
Red Rock Capital's founder and President Joshua Manier has been involved in multiple facets of real estate investing for the past 20+ years. These activities have included: loan originating, underwriting, servicing, and actively managing private mortgage funds. Mr. Manier is responsible for oversight of: investor relations, loan sales/trading, loan
Peak Asset Lending
11289 Strang Line Rd, Lenexa, KS, 66215
Peak Asset Lending is a direct private money lender for residential properties in 25 states across The USA. With over $150 million in loans closed since our inception, we strive to provide our clients with swift and efficient funding for their real estate needs. Our loan types include purchase, refinance, cash out, fix and flip
LYNK Capital
7100 Six Forks Road, Suite 335, Raleigh, NC, 27615
LYNK Capital, mortgage lending is in our blood. In fact, we have decades of experience in this business, with members of our team having either owned or held senior positions in numerous mortgage companies, banks, title companies, and other real estate businesses. We've also been property investors ourselves.
Doster Capital Group
3211 Vineland RD. Unit 132, Kissimmee, FL, 34746
Doster Capital Group is a private finance company for businesses and real estate investors, headquartered in Orlando FL. We provide investors, business owners and developers with funding for real estate investment ventures. In turn, our clients are able to build their real estate portfolios and further their business empire. Doster Capital Group i
Lendency
501 E Las Olas Blvd, Suite 300, Fort Lauderdale, FL, 33301
Our mission is to provide access and opportunity to investors of all experience levels seeking wealth through real estate. We are a private money lender, offering a friendlier service than traditional hard money lenders. Our process is faster and easier than that of banks and conventional lenders.