New Beginnings Financial & Real Estate
1731 16th Street, Bakersfield, CA, 93301
New Beginnings has been operating as a Full Service Mortgage Company in the Kern County Market since 2000. Our professionals have very specific requirements when it comes to the skills needed to maintain the level of great service expected in Hard Money Loans, Conventional Loans, and Real Estate.
Alterra Home Loans
1430 Truxtun Avenue Suite 509, 5th Floor, Bakersfield, CA, 93301
Alterra Home Loans, a division of the Panorama Mortgage Group, was founded in 2006. Alterra Home Loans is 100% minority-owned and focuses on lending to traditionally underserved communities, including Black and Latino borrowers and also Alterra is one of the fastest growing 100% Hispanic owned companies in the Nation.
Prince Financial Corp.
1712 19th Street, Bakersfield, CA, 93301
Prince Financial is a family owned business formed in 1994 but the principal officers, David and Barbara Prince have over 35 years experience in all aspects of the Real Estate business.We love the mortgage Finance business and it has been our entire working careers.and also We love the interaction with people.
Clarity Home Loans
5060 California Ave, Suite 1090-F, Bakersfield, CA, 93309
The Clarity Home Loans Team is committed to providing clients with the highest quality home loans combined with some of the most competitive mortgage rates available in all of California. Whether you are first time home buyer, purchasing your dream home, refinancing an outstanding loan, or consolidating debt, our highly experienced team of mortgage
Platinum Home Mortgage
5601 Truxtun Ave, Suite 200, Bakersfield, CA, 93309
Platinum Home Mortgage Corporation is a equal housing nationwide lender offering more home financing options than any other direct lender. As a direct lender, there is no middle-man and all loans are processed, underwritten and funded in-house. For our customers, this means a straight forward, faster process
Agape Mortgage
5001 California Avenue, Suite 200, Bakersfield, CA, 93309
Agape Mortgage provide you the best information to help you decide to purchase or refinance your personal home, vacation home or investment property. You can trust us to help you find the loan program that is best for you and your family, according to your goals.The loan process can be a source of anxiety.
Equity 1 Loans
5405 Stockdale Hwy. #108, Bakersfield, CA, 93309
Equity Loans (hard money). We are a direct equity lender operating in the Bakersfield area since 1980. and therefor Equity 1 Loans has specializes in making cash, money loans, on homes, and manuf homes with lot and foundation, and residential income property for over 35 years.and also Equity Loans A+ rating from the Better Business Bureau
Valley Mortgage Investments, Inc.
5100 California Avenue, Bakersfield, CA, 93309
"Valley Mortgage Investments (VMI) was formed in 2009 as a privately held firm focusing on funding and servicing private money loans secured by real estate. We work with a multitude of investors in placing their funds in privately held real estate loans (Trust Deeds). Since our inception, we have funded hundreds of loans."
Accelerated Lending Group
5100 California Ave, Suite 110, Bakersfield, CA, 93309
Accelerated Lending Group is a full service Mortgage Brokerage Company. FHA, VA, Conventional, Private Money, Bank Statement Program, ITIN, Commercial and Construction Lending. Our mission is to find the right loan to meet the specific needs of our clients. We not only put our clients first we put our Mortgage Loan Originators first.
The Money Store
5201 California Ave, Suite 450, Bakersfield, CA, 93309
MLD Mortgage Inc., dba The Money Store ® is a Full Service Mortgage Banker headquartered in Florham Park, New Jersey, and is licensed in 48 states across the country.Our focus is to provide highly competitive, responsible mortgage loans to everyday homeowners.For over 40 years, The Money Store® name has been synonymous with mortgage lending
Gem Mortgage
1200 Discovery Drive, Ste. 300, Bakersfield, CA, 93309
GEM Mortgage, a division of Golden Empire Mortgage (GEM) is proud to hold ourselves as one of the most respected lenders in the mortgage industry for nearly 30 years. The GEM business philosophy holds true that all consumers deserve access to credit, where "our customers are our business" is the cornerstone for excellence.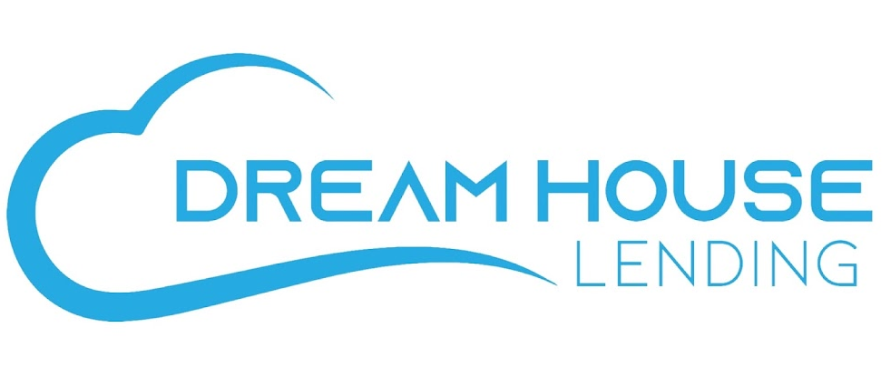 Dream House Lending
5001 California Ave, Suite 218, Baskersfield, CA, 93309
Dream House Lending is the place for you. We make it easy and fast to get pre-approved for your loan. You can apply online or over the phone in just minutes, so there's no reason not to! Plus, we have a network of lenders that are ready to help you. Our lenders will work with you every step of the way – from finding out what kind of home loan wo
Local Lenders Group
locallend!51424, Bakersfield, CA, 93312
Local Lenders Group is a California Mortgage Company offering the most competitive mortgage interest rates, and fees. We specialize in the following loan products : FHA, VA, Conventional, Jumbo's, Private Money and Refinances. Customer service is very important to us. As we continue to improve and expand our services,
Team Windes
4801 Calloway Drive Suite 103, Bakersfield, CA, 93312
Team Windes mission is to serve our customers with honesty, integrity and competence.Our goal is to provide home loans to our clients while providing them with the lowest interest rates and closing costs possible and also Todd and Sasha Windes all types of home mortgage loans ranging from first time home buyer's programs to the most sophisticated .
HomeTown Lenders Bakersfield
10800 Stockdale Highway,Suite 202, Bakersfield, CA, 93311
Hometown Lenders, Inc. began as a local mortgage brokerage firm with a vision for reshaping the future of lending by combining technology with unsurpassed customer service in order to provide customers with the most efficient mortgage process.our business model has always been framed around the strong belief that the main focus our customers.
San Joaquin Valley Mortgage
8501 Camino Media, Suite 400, Bakersfield, CA, 93311
We're a local company providing mortgage loan products fit to your individual needs. We have a variety of different loans available, and have something for everyone! We can complete your FHA, conventional, VA, or private money loan transaction quickly, and we make the process easy!
Karpe Real Estate Center
8501 Camino Media, Suite 400, Bakersfield, CA, 93311
Karpe Real Estate Center has been providing private money (hard money) and conventional mortgage loans as well as residential and commercial real estate for over 85 years. We offer a variety of services to assist you with all your real estate needs throughout California, our primary focus is in the Bakersfield, Kern County and Central Valley areas.
ASAP-Funding, Inc.
1008 West Avenue, Suite A-D180, Palmdale, CA, 93551
ASAP Funding was created to bring to market loan products specially tailored for investors and individuals looking for better funding solutions. Our founders are experts in residential real estate. Collectively, they have originated over $720 million in loans before joining forces to create ASAP-Funding.
All American Financial Services
530 Commerce Avenue, Suite B, Palmdale, CA, 93551
ll American Financial Services was started in 1990 with the vision and foresight of Slade Lohman, Real Estate Broker (California Bureau of Real Estate BRE #01134557, NMLS #276140). After observing the unethical behaviors of different lenders, Slade had a burning desire to make a difference in the industry.
Seco Capital
28143 Seco Canyon Rd, Santa Clarita, CA, 91390
Seco Capital are a hard money and conventional lender. We work to achieve lending terms that meet our borrowers current needs. Our objective is to find the right solution for you and exceed your expectations and also Commercial Loan – Use our Commercial program for all of your commercial needs, whether it's for some quick cash or if your looking fo