Nava Commercial Capital & Real Estate Inc.
578 G Street, Brawley, CA, 92227
At Nava Commercial Capital & Real Estate Inc. We are a full-service mortgage company based in Brawley, California. We specialize in Residential Loans, Hard Money, Commercial Loans, and Business Loans. Whether you are buying a home or refinancing, we can help you realize your dream of home ownership or save you money
IV Alliance Mortgage & Real Estate
395 Broadway Avenue, Suite 5, El Centro, CA, 92243
IV Alliance Mortgage and real Estate our team of professionals will make it easy for you to apply for a loan. Give us a call and speak with one of our representatives. Within a day or two, we'll be able to give you personalized rate information and a solution tailored to your specific needs.
DFI Funding
78-365 Highway 111 #529, La Quinta, CA, 92253
DFI Capital Management, Inc. is a private money lender providing financing solutions in California. DFI Capital Management's leaders have over 50 years of experience in arranging and funding residential, construction and commercial mortgage loans. DFI is a private loan servicer and asset manager. Please feel free to contact us with any questions.
LTV Private Equity
75280 Highway 111 Suite 101, Indian Wells, CA, 92210
LTV Private Equity is a locally owned company located in Indian Wells, California. With over 30 years of "Hard Money" experience within the LTV family, we have represented borrowers and lenders throughout the state of California.LTV personally inspects each property in question and gathers their own property data.
Nationwide Fair Lending
73255 El Paseo, Suite 12, Palm Desert, CA, 92260
Nationwide Fair Lending employs an experienced staff, whose sole function is to assure customer satisfaction throughout the entire loan process. Our staff's commitment to this industry is supported by continued education and development in the latest products. We measure achievement not only in financial terms but also in human terms.
Franklin Loan Center
44-800 Village Ct, Palm Desert, CA, 92260
Franklin Loan Center has been servicing Southern California since 1989. We have grown from a small, local mortgage banker into a thriving regional enterprise. Expanding into the Los Angeles and San Diego, Franklin now provides clients with the means to purchase the homes they have always wanted spanning a large part of the state
Contempo Lending, Inc
475 E. Tahquitz Canyon Way, Palm Springs, CA, 92262
"Contempo Lending, Inc. We are a locally owned and operated Mortgage Broker located in beautiful Palm Springs, CA. When you choose Contempo Lending as your mortgage broker you are promised outstanding service and you can have the confidence that you are getting the best rate possible."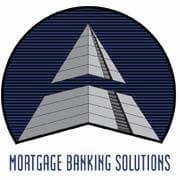 Mbs Capital Group Inc.
13883 Marbok Way, Jamul, CA, 91935
MBS Capital Group Inc. is a local West Coast mortgage lender specializing in Conventional, Refi's, FHA, VA, Reverse, and Private Money loans for all consumers.Our seasoned team of loan officers and operations counterparts stand committed to providing world class service to all our clients.
RA Financial
2451 Jamacha Road, Suite 105, El Cajon, CA, 92019
"At RA Financial we believe family is first, so when you work with us you become part of the RA Financial family. We will always put your needs ahead of ours to ensure we provide you with the most competitive and convenient mortgage loan. With our large selection of programs, we can often qualify you for a loan even"
Business Loan Lady
56100 29 Palms Hwy, Yucca Valley, CA, 92284
We know that each customer has specific needs, so we strive to meet those specific needs with a wide array of products, investment tools, mortgages and best of all quality service and individual attention. Our mission is to serve our customers with honesty, integrity and competence.
Zeman Mortgage Inc
140 W. Park Ave, El Cajon, CA, 92020
Zeman Mortgage, Inc. is a family business that has been in business since 1975. Victor Zeman is the CEO and has been in the real estate and lending business since 1964. Zeman Mortgage is a "hands on" business with very low overhead so that we can pass on that savings in the way of great rates and low fees to our customers
Granite Mortgage, Inc.
2614 Navajo Rd, California, CA, 92020
Granite Mortgage, Inc. has been the premier mortgage lender in El Cajon, CA, and the surrounding area. Our team of experienced professionals is ready to help you find the right loan, and the right home, for you and your family. No matter your situation, we'll work on your behalf to ensure that you're not just getting a house, but a home.
Blue Horizon Realty and Lending, Inc.
500 La Terraza Blvd Suite 150, Escondido, CA, 92025
We are an established business with Realtors and Loan Officers with many years of experience. We are a one stop shop! As Realtors serving all of SD and SW Riverside, our goal is to help you meet your needs financially, help you relocate, make the process less stressful and most importantly get you top dollar for your property.
Focus Capital Funding Corporation
600 La Terraza Blvd, Escondido, CA, 92025
With over 50 years of combined experience, Focus Capital has found its specialized niche – delivering creative solutions for our clients and providing a variety of elite services in the areas of retail, wholesale, and private lending. Our industry-leading tools equip buyers with knowledge.
SD Equity Partners, Inc.
13446 Poway Rd #306, Poway, CA, 92064
San Diego hard money lenders offering investors higher returns on their money and real estate professionals the money they need to fix and flip houses. To put it simply, we care. We care about our investors and borrowers, and are only interested in creating win/win situations for those who partner with us.
Secure Funding Group
2371 Fenton St Ste 201, Chula Vista, CA, 91914
We are a full service mortgage brokerage firm with an exceptional staff offering expertise in all types of financing. Our team consists of loan officers that have worked for the largest mortgage lenders in the nation with over 45 years combined mortgage lending experience.We always find ways to get you approved and financed.
Western Capital Mortgage
860 Kuhn Drive Suite 201, Chula Vista, CA, 91914
Our mission is to serve our customers with honesty, integrity, and competence. Our goal is to provide home loans to our clients while providing them with the lowest interest rates and closing costs possible. Furthermore, we pledge to help borrowers overcome roadblocks that can arise while securing a loan.
Caliber Home Loans, Inc
877 Anchorage Place, Chula Vista, CA, 91914
Caliber Home Loans is a full-service national mortgage lender and agency direct seller/servicer. Caliber originates loans through various channels and transaction types, including a network of retail branches,wholesale lending & correspondent lending.Caliber also offers innovative servicing solutions for both conforming and non-conforming loans.
Patriot Home Loans
823 Anchorage Place, Chula Vista, CA, 91914
Patriot Home Loans is committed to exceeding expectations and creating a raving fan experience for all of our homeowners. We proactively communicate through your entire mortgage process with weekly status updates. We commit to: Close on time! Close accurately with the initial figures we originally promised within $100.
First Priority Home Loans
891 Kuhn Dr Ste 204, Chula Vista, CA, 91914
The First Priority Home Loans Team is your premier mortgage lender located in Chula VIsta, California. First Priority Home Loans offers some of the lowest rates nationwide making the loan process simple, straightforward and fast for borrowers seeking a mortgage in the Chula VIsta area.