Advantage Plus Federal Credit Union
2133 E Center St, Pocatello, ID, 83201
We are a locally owned and operated credit union serving the communities in the Southeastern Idaho area. Since first opening our doors in 1953, Advantage Plus FCU has always been a credit union with 100% focus on the betterment of our member base. That means that all product, supplemental resources.
Idaho Central Credit Union
4400 Central Way, Chubbuck, ID, 83202
At first glance, one might think that Idaho Central Credit Union is like any other financial institution. However, many Idahoans like you know better. Idaho Central is the premier credit union in Idaho and offers full-service locations throughout the Treasure Valley, Magic Valley, Eastern Idaho.
The Mortgage Specialists
770 East Chubbuck Road, Pocatello, ID, 83202
"The Mortgage Specialists is an industry-leading mortgage brokerage firm in Idaho with one goal in mind: to get you the best mortgage possible. From beginning to end, our team of highly qualified mortgage brokers will simplify the process for you. We have established connections with several noteworthy lenders in the country,
Idaho First Mortgage
3340 Merlin Dr, Suite 200, Idaho Falls, ID, 83404
We have built a strong reputation as an outstanding mortgage lender, serving the needs of homebuyers throughout the state. We're a full service mortgage lender with an experienced staff offering expertise in every area of mortgage lending…from purchase to refinance to construction lending.
InterWest Mortgage
1275 E 17th St, Idaho Falls, ID, 83404
InterWest Mortgage, who recently merged with Eagle Bank & Trust, has built a strong reputation as an outstanding mortgage company. Under the leadership of SVP/Branch Manager Joni Kepler, InterWest has regularly been recognized as one of Idaho Falls' and Bonneville County's top lenders.
Bell Financial Group
1833 E 17th St, Idaho Falls, ID, 83404
Our team is committed to providing our clients with the highest quality financial services combined with the lowest rates available in Idaho, Our team specializes in Southeast Idaho, including Idaho Falls, Pocatello, Rexburg, Rigby, and Blaclfoot. Whether you are purchasing your dream home, refinancing an outstanding loan, or consolidating debt
Trust Alliance Capital
2225 W. Broadway St, Suite J, Idaho Falls, ID, 83402
Trust Alliance Capital has been serving commercial customers' financing needs for over 15 years. Currently holding an A+ rating with the Better Business Bureau. Our expertise in commercial equipment financing, SBA/USDA loans, and commercial real estate will help you move forward in your business
Copper River Funding
1070 River Walk Dr, Suite 258, Idaho Falls, ID, 83402
Copper River Funding offers individuals convenient access to the rewarding opportunities available through private commercial real estate bridge lending. Our disciplined and risk-controlled strategy is designed to help you protect your capital and generate high current income. The members of the CRF management team have amassed over 40 years
Nexus Mortgage Lending
550 W. Sunnyside Road, Suite 11, Idaho Falls, ID, 83402
At Nexus Mortgage Lending, we believe that it is our responsibility to be the connection between our clients and their goals of homeownership. It is our goal to educate our clients, provide them with financing options to meet their individual needs, and link them with world-class lending institutions.
Affiliated Home Loans, Inc.
655 S. 4th East, Suite 101, Preston, ID, 83263
At Affiliated Home Loans, Inc., we are dedicated to you and all your different mortgage lending needs. Serving the residents in the State of Utah and Idaho. Call us now, if you live in Cache Valley, Salt Lake and surrounding areas, Idaho Falls, Pocatello, and many other cities in between.
Westmark Credit Union
815 First Street, Idaho Falls, ID, 83401
Westmark Credit Union has been helping the people of Idaho grow financially since 1954. We are a full service financial cooperative, entirely owned by our members and committed to the development of their future. We now have 13 convenient locations throughout Idaho to better serve you.
Liberty Tax & Loans
273 N Woodruff Ave, Idaho Falls, ID, 83401
Lib Properties makes loans to individuals who are unable to go through traditional financing, whether it's credit issues, timing issues, or the type of property. We meet with each borrower so we can clearly understand each and every one of their needs. Our goal is to make sure that every borrower receives professional
Diversified Home Loans
165 E 1400 N, Suite 200, Logan, UT, 84341
Diversified Home Loans has an all-star team, dedicated to the needs of our clients. Collectively we have experience with all types of loans, and can help people in any and all loan situations.Our promise to all our clients is to offer the very best financial advice and to consistently exceed your expectations.
Wasatch Mortgage Solutions
664 North Main, Suite 103, Logan, UT, 84321
Founded in 1999, Wasatch Mortgage Solutions is a mortgage lender in Logan, Utah. We're licensed to do home loans in all of Utah and Idaho, even though we call Cache Valley home and As a mortgage lender, we offer a wide variety of home loan programs including Conventional, FHA, VA, USDA, and Portfolio home loans
MORTGAGE SOLUTIONS
321 N Main St., Bellevue, ID, 83313
Mortgage Solutions delivers quick and precise mortgage loans to homebuyers and homeowners that will best suit their personal financial portfolios. Offered loan products include Conventional and Jumbo/High Balance, Construction Loans, FHA, USDA, and VA. Mortgage Solutions manages the process for you by applying for loans with different lenders,
Fidelity First Funding, Inc.
3658 North 650 East North, Ogden, UT, 84414
Fidelity First Funding was established in July, 2000 and has been helping to make home ownership possible for clients throughout Utah and Idaho ever since. With the combined experience of our expert team, we will be able to get you into the home of your dreams. We have funded over $900 Million loans over the last 19 years.
Mortgage Miracles Happen, LLC
298 24th Street, Suite 435A, Ogden, UT, 84401
Mortgage Miracles Happen is a mortgage broker headquartered in Ogden, Utah. We have relationships with the top wholesale mortgage banks in the country that offers wholesale pricing to mortgage brokerage companies. As a result, we pass the good terms onto our clients with low fees to our clients as this gives us a big competitive advantage.
Coventry Mortgage
610 N. Kays Drive, Suite 106, Kaysville, UT, 84037
Coventry Mortgage is the right choice for Mortgages. We have built our business by satisfying our customers mortgage needs one loan at a time.We rarely advertise, our business is made up of referrals from happy customers and from creating relationships with borrowers that last a life time.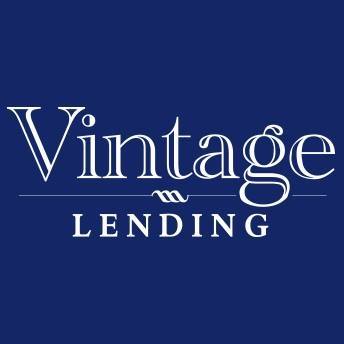 Vintage Lending
777 E 4500 S, Suite 220, Salt Lake City, UT, 84107
Vintage Lending providing clients with the highest quality financial services combined with the lowest rates available in your area. Our outstanding mortgage professionals will work with you one on one to ensure that you get a financial solution that is tailored specifically to meet your financing needs. Whether you are purchasing your dream home.
Next Level Home Loans
684 East Vine Street, Suite 4B1, Murray, UT, 84107
We offer the best mortgage tools available on the Internet - easy, convenient, online shopping for the best loan programs and most current rates available, together with the assistance of an experienced live loan officer to guide you through the often difficult & confusing process of choosing and getting the exact loan to meet your specific needs.