RB Financial Services
500 Highland Meadow Loop, Redmond, OR, 97756
At R.B. Financial Services, Inc. we provide a cost effective solution to your real estate financing needs, whether it be for a purchase, refinance or new construction loan. The need for a trusted mortgage advisor in Redmond, OR, has become increasingly apparent due the ever changing and increasingly complex set of new regulations
Money Avenue
33 Wood Avenue S, Suite 448, Iselin, NJ, 08830
Money Avenue offers highly personalized service and will help you cut through the red tape in the financing arena that is so often involved in securing loans from banks and other lending institutions. Having a Money Avenue Finance Consultant on your team of professionals is a game winning step in obtaining optimal mortgage, business
Boston Private
10 Post Office Square, Boston, MA, 02109
Boston Private We bring together a full spectrum of wealth, trust and banking services to give you the one trusted resource you need to simplify and strengthen your financial life. and also Boston Private is a bank with operations in four states. Boston Private offers numerous mortgage programs including conventional, jumbo, non-owner occupied, Hom
East West Bank
135 N. Los Robles Ave, 7th Floor, Pasadena, CA, 91101
East West Bank has served as a pathway to success. With over 120 locations across the U.S. and China, we are the premier financial bridge between the East and West. Our teams of experienced, multicultural professionals help guide businesses and community members on both sides of the Pacific looking to explore new markets and create new opportunitie
Belsky Mortgage LLC
24406 Summer Wind Ct, Lutz, FL, 33559
A well diversified mortgage broker who works in both the residential and commercial real estate. A large network of lending resources for nearly any deal. Fully licensed for primary residential homes in FL, NC, OH, and TX. Private and Commercial Investment lending in 48 states. Reach out to see what we can do for you today!
First Equity
528 S. Main St, Fort Bragg, CA, 95437
First Equity is a mortgage broker with operations in one state. First Equity offers numerous mortgage programs including conventional, jumbo, non-owner occupied, FHA, VA, USDA, reverse and 1% down mortgages We will treat you with the respect due an esteemed customer and give you the personal service you deserve.
Inter-Capital Group
9237 E. Via De Ventura Blvd, Suite 110, Scottsdale, AZ, 85258
Inter-Capital Group is a strategic alliance of professional Commercial Mortgage Bankers and Brokers providing quality origination and underwriting of commercial real estate loans to our lenders and investors nationwide. We provide the skills and capacity to source, underwrite, professionally package
Residential First Capital
20151 SW Birch Street, Suite 200, Newport Beach, CA, 92660
Residential First Capital started in 1986 to handle ALL of our client's real estate financing needs. We cover the range of options from prime institutional financing to hard money financing in order to assist our clients with the requirements they have and at the speed they need the funds delivered.
Woodland Hills Mortgage Corporation
21777 Ventura Boulevard, Suite 211, Woodland Hills, CA, 91364
Woodland Hills Mortgage Corporation, Real Estate Broker, CA Dept of Real Estate #01901462 NMLS #752237, was founded in 1990 as a private lending institution to fund "make sense" loans that banks won't make. We knew these bank rejected borrowers still needed mortgage assistance that we could provide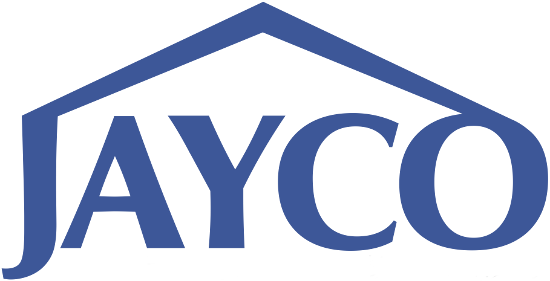 Jayco Home Loans
490 Alabama Street, Suite 101, Redlands, CA, 92373
The BEST at Hard Money. We are fast, efficient and no BS. Give us a call so we can get our heads wrapped around your scenario and your needs. We serve California, HOWEVER, will also speak to borrowers from other states, as we have various referral sources and will make the best recommendation for your needs.
LENDCO
17100 BEAR VALLEY RD SUITE B, #214, Victorville, CA, 92395
Hello and thank you for choosing LENDCO. Honesty, Caring, and Competence are our core values. Our owner Julio Hernandez has been a Real Estate Broker since 2002 and has vast experience working with Home Buyers, Home Sellers, Home Loans, and Mortgage Refinancing. He and his team will ensure you get excellent service and will guide you through ever
Seacliff Mortgage
9042 Garfield Ave. Suite 207, Huntington Beach, CA, 92646
With over 25 years of Mortgage Industry experience, The de Courcy group has proficiency in virtually every type of Real Estate Financing combined with a commitment to building lifelong relationships with our clients. The de Courcy Group is partnered with Seacliff Mortgage, a Mortgage Broker located in Huntington Beach, CA. We utilize cutting edge t

Mortgage Vintage, Inc.
260 Newport Center Drive, Newport Beach, CA, 92660
Mortgage Vintage is a Fast and Professional Hard Money Lender in Orange County specializing in business purpose, investment and bridge loans for real estate investors or business owners looking to capitalize on market or investment opportunities. Our mission is to provide the highest quality hard money loans and trust deed investment opportunitie
EH National Bank
8484 Wilshire Blvd, Suite 100, Beverly Hills, CA, 90211
With an in-depth understanding of the world and circles you move in, EH Private Bank provides modern banking strengthened by a renowned tradition of service. Offering you choice and flexibility in managing your finances, while preserving the personal touch and accessibility you expect from a Private Bank.
California First National Bank
4 Executive Circle, Suite 120, Irvine, CA, 92614
California First National Bank ("CalFirst") is committed to providing solutions to meet a wide range of personal and commercial banking needs. Nationwide, our customers enjoy the convenience of one-stop banking anytime, anywhere. We provide 24/7 account management, and accept deposits via the Internet and mail.
Axiom Capital Resource
205 N. Michigan Avenue, Suite 810, Chicago, IL, 60601
Axiom Capital Resource is a real estate firm that purchases well located, under-performing, or value-add multifamily and residential properties. Consequently, we generate attractive, risk-adjusted returns through several real estate cycles by demonstrating a firm investment discipline. Our philosophy has always been the same.
Woods Biz Loans
1001 S. Sibley St, 1st Floor, Suite 1, Metairie, LA, 70003
Woods Biz Loans is a Independent Sales Organization specializing in providing real-estate secured business loans and access to capital to support the growth and development of under-served small-to-medium sized businesses. that lack access to traditional funding in all 50 states.
York Funding LLC
575 Lexington Avenue, 4th floor, New York, NY, 10022
York Funding is a direct hard money bridge lender to real estate professionals engaged in the acquisition and renovation of one-to-four family houses, multi-family apartment buildings, mixed-use properties, retail, office, strip malls, warehouses, notes, buildable lots, commercial properties, hotels and halted new construction.
Sunwest Bank
2050 Main Street, Suite 300, Irvine, CA, 92614
Sunwest Bank, founded in 1969, is a privately held commercial bank with over $1.9 Billion in assets and headquartered in Irvine, CA, with operations in California, Arizona, Idaho, and Utah. We are an entrepreneurial business bank with a long tradition of providing excellent service to entrepreneurs,
Kapital Partners
10700 E. Geddes Ave, Suite 155, Englewood, CO, 80112
Kapital Partners was established in 2010 to provide time-sensitive, bridge financing to real estate investors to fund the purchase of non-owner occupied residential and commercial properties, provide bridge loans, and provide real estate-backed lines of credit. Formed towards the end of the recession