Hawaii Financial Services, LLC.
727 Wainee St, Suite 107, Lahaina, HI, 96761
Welcome to THE source for all of your Hawaii Mortgage Services & Commercial Financing needs. Real estate is one of the most exciting investments one can make in their lifetime, & it should be a rewarding experience.Tera offers an informative honest experience with competitive interest rates for all aspects of purchase home financing & refinancing.

RCD Capital
18021 Norwalk Blvd Suite 203, Artesia, CA, 90701
At RCD Capital, we recognize that finding the right lender is crucial for real estate Investors and businesses. We treat every customer as an individual with specific loan needs, and provide personalized support through every step of the lending process. RCD Capital is a financial and real estate lender with a technology-based foundation.

RCD Capital
18021 Norwalk Blvd Suite 209, Artesia, CA, 90701
• 80-90% of Purchase • 110% of Rehab/Construction • Rental Property Financing • Loans up to $50,000,000 • Bridge Financing • Foreign National Financing Available • Multifamily Hard Money Lending •Residential or Commercial Hard Money Lending • Fix and Flips or New Construction • Non Qualified Mortgage • Portfolio Loan • 30 Year Fixe
Smart Money Inc.
1600 Kapiolani Blvd, Suite 633, Honolulu, HI, 96814
Smart Money is a mortgage broker servicing the State of Hawaii. We specialize in conventional, VA, FHA, USDA, portfolio, and hard money residential home loans. Whether you're a first time home buyer or investor, we can help. We have access to many lenders and guidelines, which in turn give you the best options.
Hawaii Private Loans, 808-2-money-2
1415 Kalakaua Avenue, Suite 209, Honolulu, HI, 96826
Specializing in Large, Fast, Hard Money Loans, secured by Real Estate. Joint Venture, JV partners with cash are available to consider any Hawaii Real Estate Rehab, Fix & Flip or Investment...Hard Money Loans, secured by Real Estate. Joint Venture, JV partners with cash are available to consider any Hawaii
Equity Cap Fund Advisors, Inc.
20422 Beach Boulevard, Huntington Beach, CA, 92648
Equity Cap Fund Advisors is a Direct Nationwide Private Money Lender that deploys it's own discretionary private funds for opportunistic real estate situations in the investor residential business purpose and Multi Family Commercial space. We are based out of Orange County California with a National Lending Platform that encompasses 40 States and g
C2 Hawaii
1003 Bishop St, Suite 2700, Honolulu, HI, 96813
C2 Financial Corp is one of the nation's largest mortgage brokers,home to over 700 loan originators. We have been ranked a Top 50 Mortgage Lender in the Scotsman Guide & employ several of Scotsman's Top 500 loan originators in the country.In addition, we were recently ranked in the Top 20 Best Companies to Work For by Mortgage Executive Magazine.
Infinite Financial, LLC
1050 Queen St, Suite 100, Office A2, Honolulu, HI, 96814
Infinite Financial, LLC, NMLS # 1866302, works with both local and national lenders to provide the best products and services to mortgage customers. From conventional to VA to USDA to FHA to portfolio, non-QM, and hard money options, Infinite Financial has the products to meet your needs
Ocean Lending Home Loans
27271 Las Ramblas, Suite 150, Mission Viejo, CA, 92691
The Ocean Lending Team is your premier mortgage team located in Mission Viejo, California. We pride ourselves on offering some of the lowest rates nationwide, making the loan process simple, straightforward and fast for borrowers seeking a home mortgage in the Mission Viejo area.
American Mortgage And Insurance Inc.
1188 Bishop St, Suite 2306, Honolulu, HI, 96813
"Best Mortgage Rate.com" is a mortgage banking firm providing mortgage financing as both broker & direct lender.Our objective is to provide the local market with a one-stop solution for all mortgage needs.With an emphasis on residential mortgages,we've been able to position ourselves not only as a market leader but as a fan favorite among consumers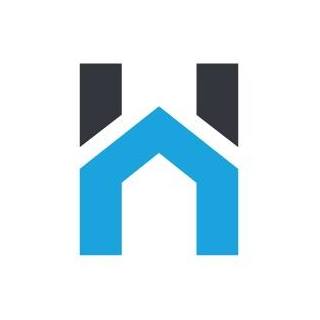 Ben Comilang | Homebridge Financial Services
16040 Christensen Rd, Suite 315, Tukwila, WA, 98188
Homebridge's vision has been to make the dream of homeownership a reality for every customer. Purchasing a home is a celebrated life moment, and Homebridge strives to make the experience straightforward, enjoyable, and easy for everyone we work with. Homebridge combines the strength
Transglobal Lending
185 West Chestnut Avenue, Monrovia, CA, 91016
The TransGlobal Lending team is committed to providing clients with the highest quality financial services combined with the lowest rates available in your area. The outstanding mortgage professionals here will work with you one on one to ensure that you get a financial solution that is tailored specifically to meet your financing needs.
JP Mortgage Advisors
500 Ala Moana Blvd Ste 7400, Honolulu, HI, 96813
With over 18 years of dedicated practice in the mortgage and real estate industry, we have assembled the absolute best team in the business. we will guide you through the process step by step, structure and execute the best plan for your unique financial needs. Our knowledge is YOUR power: Residential, investment, and commercial real estate
Mega International Financial Services Ltd
2501 W. Lincoln Ave Suite 3-224 Anaheim, CA, Anaheim, CA, 92801
We are a Commercial Finance Firm that specializes on Hard Money Fix & Flips and Rental Loans, Commercial Property Loans and Business Loans Nationwide. We have a vast direct Lender relationship with several attractive Loans program. We have the capability of funding any loan scenario irrespective of the dollar amount involved. Based on our experi
Skynet Financial Co.
17482 Irvine Boulevard, Suite 232, Tustin, CA, 92780
Skynet Financial Co We take great pride in what we do. We have been serving the state of California for over 20 years and it's our specialty to help anyone we can get the loan they deserve. and also providing a Fixed & ARMs, Home Equity Line of Credit Loans, FHA Loans, VA Loans, Stated Income and hard money
Sunset Equity Funding
6125 Washington Blvd, Culver City, CA, 90232
Sunset Equity Funding is a nationwide direct private money and hard money lenders based in Los Angeles, CA. We offer competitive commercial financing programs for real estate investors. Loans range from $100K – $50M million in size and we are able to fund in 48 hours or less. We expedite the loan cycle, so you can continue to scale your business.
Hawaii State Federal Credit Union
560 Halekauwila St, Honolulu, HI, 96813
Hawaii State Federal Credit Union is more than a bank, and not just another credit union. "Always right by you" isn't just another slogan. This phrase exemplifies the personal, heartfelt and sincere manner in which we interact with our members and fellow employees. It's our strength, and what makes this such a unique place to work.
Investor Direct Capital, Inc
12707 High Bluff Dr #200, SAN DIEGO, CA, 92130
Investor Direct Capital, Inc. provides commercial, business purpose loans to investors of single and multi-family investment properties. Loans made my Investor Direct Capital, Inc. are for investment purposes only and not for owner-occupied properties. Loan product availability may be limited in certain states.
HBS Finance
3812 Sepulveda Blvd UNIT 310, Torrance, CA, 90505
HBS Finance provides nationwide real estate commercial mortgages and corporate banking financial solutions. We have experience dealing with a wide variety of apartment building loans, commercial mortgage loans and business real estate loans. We act as your professional mortgage loan advisor to help find the optimal financing solutions for you by of
Carlyle Capital
3 Park Plaza, Suite 780, Irvine, CA, 92618
Carlyle Capital is an asset-based private lender and asset management company in the business of deploying capital against real estate,typically as short-term bridge loans to acquire, refinance,re-purpose, or develop real estate holdings.Carlyle Capital's extensive strategic partners provide the ability to competitively fund deals of any magnitude.