Lendersa® matches your loan request with 204 hard money direct lenders and brokers in Michigan Lendersa® advanced hard money mortgage calculator ensures that you get the best hard money loan rates from California private investors who close loans fast.
Find out the rate & terms the lenders offer even before filling out our quick loan request!

Lendersa® Super Loan Integrated qualifier (SLIQ) will compare your loan scenario against thousands of loan programs to find what best interest rate you could get and what other program options you have. (Loan duration, fees, pre-pay penalties, funding time, etc.)
Why spend hours and days looking for lenders one at a time? For the first time in the history of private money lending, Lendersa® will instantly deliver your loan request to the top lenders who offer the best hard money loan programs in Michigan. The best lenders have matching lending profiles to your particular loan scenario and best rate & terms. To ensure fast funding, try local private money lenders. E.g., hard money loans secured by properties in Detroit may have different lenders than loans secured by properties in Grand Rapids, Flint, Lansing or Ann Arbor.
Compare loan offers from 100 lenders
GET HARD MONEY LOAN QUOTES IN SECONDS DIRECTLY FROM TOP LENDERS NO SOCIAL SECURITY # IS NEEDED
Lendersa goal is not to get you just "any loan" but to get you the best possible loan based on your particular financial situation and needs. Select one of three starting points that result in matching lenders and the best hard money loan programs.
Not sure that hard money is your only solution?
Your concern is valid! but no need to worry because the Lendersa® AI calculator will automatically compare your loan request with millions of conventional, government, portfolio, and Non-Qm loan programs, and when a match showed up, you will see that option instantly
Hard money lenders near me in Michigan
You are welcome to view all 204 local lenders lending in Michigan and individually contact them with or without a loan request. Lendersa® will prepare a loan request on your behalf, and you could use it automatically with the matching lenders or semi-manually send it to lenders of your choice.
Unlike conventional or government loans, local investors are playing a huge role in funding hard money loans. Private money investors often physically inspect the property or drive by the property before approval. To find out the closest lenders and the exact distance between the lenders to your property, enter the property address or location here:
Paradise Bank
2420 N. Federal Hwy, Boca Raton, FL, 33431
At Paradise Bank, we are dedicated to serving the long-term financial health of our customers so you can conduct your banking needs safely, securely & conveniently. Our products and services have been developed in partnership with our customers, business owners and managers. We use the latest technology to enhance personal service, not replace it.
HBS Funding
3812 Sepulveda Blvd Suite 310, TORRANCE, CA, 90505
HBS Finance provides nationwide real estate mortgages and corporate banking financial solutions. We utilize conventional financing sources; commercial banks, industrial finance companies, SBA and private investors to serve the financial needs of our clients. Because HBS Finance understands mortgage banking and commercial lending.
First National Bank of Michigan
348 W. Michigan Ave., Kalamazoo, MI, 49007
First National Bank of Michigan is a locally owned, community-minded bank with locations in Kalamazoo, Portage, Grand Rapids, Holland, Lansing and Traverse City. Since its inception in 2006, the bank has delivered exceptional financial solutions by working together with customers to build personal.
Grand River Bank
4471 Wilson Ave SW, Grandville, MI, 49418
Founded by twenty-three West Michigan business and professional leaders and supported by nearly 750 initial investors, Grand River Bank opened for business on April 30, 2009. From the outset, our mission has been to build a bank that provides an exceptional experience to its customers, a rewarding environment for its team members
The State Bank and Trust Company
401 Clinton Street, Defiance, OH, 43512
State Bank of Defiance was founded in 1902 by Elbert E. Carter and rapidly grew into one of northwest Ohio's leading financial institutions. Our first bank was located on the southwest corner of Clinton and Third Streets in Defiance. And although the facility has been rebuilt over the years, that corner is still home to our Main Banking Center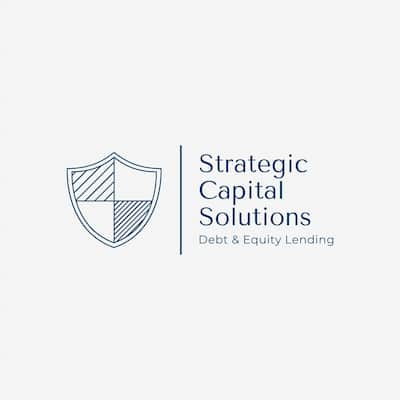 Strategic Capital Solutions
500 Michigan Ave, Dearborn, MI, 48124​
Strategic Capital Solutions is an independently owned full-service commercial mortgage brokerage firm originally founded in 1994 and rebranded most recently in 2019. Since inception the company has been continuously involved in debt and equity placement for commercial real estate in the range of $1M-$200M+.
The State Bank
175 N. Leroy St, Fenton, MI, 48430
Our mission is to remain an independent community bank by offering the most flexible and comprehensive financial solutions delivered by our team of top performing professionals who go to work every day with the goal of helping families, businesses, and our communities find their better state.
Builders Capital
5601 6th Ave S., Suite 350, Seattle, WA, 98108
Builders Capital, we see ourselves as an extension of your team. We want to help you meet your construction goals, and to us, that process starts with exceeding your expectations. Builders Capital provides a full range of competitive loan programs for builders, developers, and real estate investors.
Optimus Capital
1545 River Park Drive, Suite 335, Sacramento, CA, 95815
Optimus Capital, Inc. offers fast and creative financing solutions for real estate investors, through private hard money loans. As a full-service private money lender, we can help cash flow all your deals while you build up your real estate portfolio Whether it's for wholesale, a renovation project or ground up construction.
New City Commercial Capital
101 Greenwood Avenue Suite 101, Jenkintown, PA, 19046
New City Commercial Capital arranges commercial mortgages for multifamily, mixed-use, retail, office buildings, hotels, industrial and net-leased properties. We work with seasoned real estate investors and developers to source and arrange Debt, financing for their projects. We arrange Acquisition Loans, Bridge Loans, Construction Loans, SBA Loans a
Hard Money Guides
TYPES OF LOANS WE HANDLE:
WHOLESALE HARD MONEY LENDERS: