Carlyle Capital
3 Park Plaza, Suite 780, Irvine, CA, 92618
Carlyle Capital is an asset-based private lender and asset management company in the business of deploying capital against real estate,typically as short-term bridge loans to acquire, refinance,re-purpose, or develop real estate holdings.Carlyle Capital's extensive strategic partners provide the ability to competitively fund deals of any magnitude.
Money Source of America
201 E 5th St, Suite 980, Sheridan, WY, 82801
Callaway Financial Group is a direct private money warehouse lending group. A Real Estate Investment Firm that currently holds over 50 million in portfolio real estate holdings. We and our lending group have over a Billion dollars in funding holdings and has been in the making for over 100 years.
Capella Mortgage
3765 E Sunset Rd, Suite B9, Las Vegas, NV, 89120
Capella Mortgage is the leading provider of Hard Money mortgage lending in Las Vegas/Henderson. We have private lending programs for residential and commercial property in NV, CA, NM, TX, AZ, WY and CO. NMLS # 372157. Hard Money mortgage lending in Las Vegas/Henderson. We have private lending programs for residential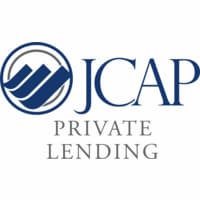 JCAP
3151 Airway Ave Ste Q3,, Costa Mesa, CA, 92626
Jcap Private Lending is a direct lender who closes and services investor funded short-term real estate loans. Our experienced team has been providing quality mortgage services for over 30 years. and Jcap Private Lending is an asset based lender who steps in to quickly solve a short-term financial need secured by Real Estate.
Stateside Private Capital, Inc.
1016 W. Jackson Blvd., Chicago, IL, 60607
50 States Capital, Inc. is a firm that engages capital resources that invest in Hard Money Loans that are asset based (real estate, AR, equipment and Intellectual Properties), Business Loans (Unsecured and Secured), Note Acquisitions, Joint Ventures, Real Estate Investments and Mergers & Acquisitions.
Payette Financial Services
202 N. 9th Street, Suite 300, Boise, ID, 83702
Payette Financial is a direct private money lender specializing in financing difficult transactions that conventional lenders avoid. We also buy performing and non-performing commercial loans from third parties. We offer funds to borrowers in Idaho, Arizona, Colorado, Montana, Nevada, New Mexico, Oregon, Utah, Washington, and Wyoming (and possibly
HouseMax Funding
901 S Mopac Expy, Bld. 4, Suite 125, Austin, TX, 78746
HouseMax Funding is a leading hard money lender based in Austin, Texas offering personalized hard money construction and fix and flip loans. With a track record of over 1000 successful deals and over 3000 successfully flipped houses, HouseMax Funding are expert hard money lenders with a track record of success offering hands-on service to meet our
Do Hard Money
8846 South Redwood Road, #C212, West Jordan, UT, 84088
"DoHardMoney provides financing for Real Estate Investors, including new investors. Our funding options can be used for single family residence fix and flip investments, as well as home refinances. We fund loans within 5-14 business days, and we offer loans for up to 8 months with no payments for up to 6 months. "
Nationwide Loans Inc
701 Palomar Airport Road, Suite 300, Carlsbad, CA, 92011
Nationwide Loans Inc For mortgage professionals who desire autonomy alongside profitability, Nationwide Loans provides access to the nation's top wholesale lenders for one low, flat fee. We also offer simple and essential solutions that enable professionals to grow their business, backed by an experienced and dynamic team. wholesale lenders for one
Investor Direct Capital, Inc
12707 High Bluff Dr #200, SAN DIEGO, CA, 92130
Investor Direct Capital, Inc. provides commercial, business purpose loans to investors of single and multi-family investment properties. Loans made my Investor Direct Capital, Inc. are for investment purposes only and not for owner-occupied properties. Loan product availability may be limited in certain states.
RCD Capital
18021 Norwalk Blvd Suite 203, Artesia, CA, 90701
At RCD Capital, we recognize that finding the right lender is crucial for real estate Investors and businesses. We treat every customer as an individual with specific loan needs, and provide personalized support through every step of the lending process. RCD Capital is a financial and real estate lender with a technology-based foundation.
Mega International Financial Services Ltd
2501 W. Lincoln Ave Suite 3-224 Anaheim, CA, Anaheim, CA, 92801
We are a Commercial Finance Firm that specializes on Hard Money Fix & Flips and Rental Loans, Commercial Property Loans and Business Loans Nationwide. We have a vast direct Lender relationship with several attractive Loans program. We have the capability of funding any loan scenario irrespective of the dollar amount involved. Based on our experi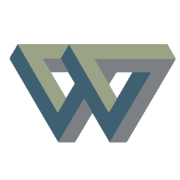 First Western Trust
690 US-89, Suite 260, Jackson, WY, 83001
First Western Trust strives to be the best private bank and trust company for the Western wealth management client, providing comprehensive tailored solutions and access to a local team of experts. With over $6 billion in affiliated assets under management or advice, First Western offers a unique combination
RoBUS Finance LLC
5295 S Commerce Dr, Suite 205, Salt Lake City, UT, 84107
RoBUS Mortgage is a direct lender and a broker currently licensed in 10 states with more on the way. We are averaging close to 12 days from application to clear to close on conventional loans in most states. We don't have much overhead and pass that on to our clients in the form low pricing.
Mortgage Miracles Happen, LLC
298 24th Street, Suite 435A, Ogden, UT, 84401
Mortgage Miracles Happen is a mortgage broker headquartered in Ogden, Utah. We have relationships with the top wholesale mortgage banks in the country that offers wholesale pricing to mortgage brokerage companies. As a result, we pass the good terms onto our clients with low fees to our clients as this gives us a big competitive advantage.
Next-Financing
1389 S. Los Altos Dr., Chandler, AZ, 85286
Next-Financing is based in Scottsdale, Arizona and has a satellite office in Silicon Valley, California. We are a Nationwide lender offering a wide array of financing options for investors, including fix & flip loans, rental loans, vacation rental loans and cash-out refinance loans. Fast pre-approvals via term sheet without pulling your credit.
RCD Capital
18021 Norwalk Blvd Suite 209, Artesia, CA, 90701
• 80-90% of Purchase • 110% of Rehab/Construction • Rental Property Financing • Loans up to $50,000,000 • Bridge Financing • Foreign National Financing Available • Multifamily Hard Money Lending •Residential or Commercial Hard Money Lending • Fix and Flips or New Construction • Non Qualified Mortgage • Portfolio Loan • 30 Year Fixe
Midwest Loan Services
400 Quincy Street, 6th Floor, Hancock, MI, 49930
Mortgage loan subservicing is a highly demanding and regulated discipline – one that requires precise expertise for handling thousands of complex tasks. Today's environment is not for the inexperienced, or those who are stuck in the status quo. That's why lenders all over the country trust Midwest.
Red Rock Capital
2139 Chuckwagon Road Suite 315, Colorado Springs, CO, 80919
Red Rock Capital's founder and President Joshua Manier has been involved in multiple facets of real estate investing for the past 20+ years. These activities have included: loan originating, underwriting, servicing, and actively managing private mortgage funds. Mr. Manier is responsible for oversight of: investor relations, loan sales/trading, loan
Broadmark Realty Capital Inc.
501 S Cherry St, Suite 1100, Denver, CO, 80246
Broadmark Realty Capital Inc offers short-term, first deed of trust loans secured by real estate to fund the acquisition, renovation, rehabilitation or development of residential or commercial properties. Broadmark Realty Capital manages and services its loan portfolio across a variety of market conditions and economic cycles.