High Vision Lending Group
10523 Mather Avenue, Sunland, CA, 91040
High Vision Lending Group is a full-service Real Estate Brokerage and Mortgage Lending firm in Los Angeles offering a variety of services including First Time Home Buyer Purchase Programs, Short Sale, Foreclosure Prevention, Relocation, Real Estate Investment as well as providing financing for purchasing new homes or refinancing.
Prime 1 Estates, Inc.
304 Myrtle St, Suite 423, Burbank, CA, 91501
Prime 1 Estates is a Multiple Listing Services member, which means we have direct access to market statistics & trends. We are able to provide you with local real estate market trends to you for better decision making & insight to your local market.By using the below tool, you can visualize the housing market data for cities in San Fernando Valley.
Bausley Home Loans & Realty
13119 Daventry Street, Pacoima, CA, 91331
Bausley Home Loans & Realty , our mission is simple. During the mortgage application process, we're your advocate. Whatever financing goals you have, it's our job to fulfill them. This means getting the money you need. There are a variety of different loan types available on the market today, as well as many different lenders.
Great American Financial Services
3200 La Crescenta Avenue, Suite #202, Glendale, CA, 91208
Great American Financial was founded in 1991 and has since been an industry leader in real estate mortgage financing. The team or family as we like to call ourselves has over 125 years combined lending experience. This expertise matched with our extensive lending relationships gives our clients the highest probability for a successful funding.
V.I.P. Trust Deed Company
3221 N. Verdugo Road, Glendale, CA, 91208
The V.I.P. group of companies maintains a level of excellence unsurpassed in our industry. In this industry, reputation is everything and our name is synonymous with quality, experience and integrity. Fortunately, we started our operations in a fairly small geographic community (Glendale, Burbank, La Crescenta, La Canada, Sunland, Tujunga) and
Bridge Capital Home Loans
221 E. Glenoaks Blvd, Suite 225A, Glendale, CA, 91207
Bridge Capital Home Loans is a boutique mortgage brokerage based out of Glendale CA. With over 30 years of combined experience in the lending industry, our team of experienced agents offers specialized and mortgage services with competitive rates, low down payment options and personalized service.
Pacific Financial Mortgage Group, Inc.
113 W Linden Court, Burbank, CA, 91502
Pacific Financial Mortgage Group, Inc. was founded in 1982 in Los Angeles, California. We are a nationwide direct lender serving customers in 31 states and ranked among the nation's top lenders. Our success comes from blending the lowest possible rates and fees with great customer service.
Allevant Commercial Capital
2600 W. Olive Ave, Suite 500, Burbank, CA, 91505
At Allevant Commercial Capital we listen to our client's needs and advise them. We provide programs that are in line with our client's short term & long term objectives. We pride ourselves on building and maintaining strong client relationships that are built on integrity, trust, respect, and teamwork.
Aztec Financial
2624 W. Magnolia Blvd., Burbank, CA, 91505
Aztec Financial was established in 1987 with the mission of creating extraordinary mortgage solutions for the people of California. We are a direct lender specializing in fix and flip loans, hard money/private equity, construction loans, and creative lending solutions. We pride ourselves on funding very quickly with no red tape.
SDC Capital Funding
4001 Burbank Blvd., Burbank, CA, 91505
SDC Capital has over 35 years of bridge lending and real estate development experience. Given our real estate development experience, we are uniquely positioned to not only provide capital but to also be a valuable resource for our borrowers. We understand the challenges real estate investors face and have the flexibility to structure our loan.
SDC Capital
4001 Burbank Blvd., Burbank, CA, 91505
SDC Capital has over 35 years of bridge lending and real estate development experience.
CHATHAM MORTGAGE PARTNERS
100 N Brand Blvd, Suite 320, Glendale, CA, 91201
Chatham Mortgage Partners, for over 25 years has served the Los Angeles area, providing a high trust approach to all customer lending needs, the Founder Joseph Chatham, instilled these core values during his 25 year tenure with the company, that is why today Chatham Mortgage Partners has helped more than Five thousand families and has built a reput
David Lerman - CalUnion Funding
6400 Laurel Canyon Boulevard, North Hollywood, CA, 91606
At CalUnion Funding Inc. we strive to make you a client for life. We want to be your first choice each and every time you need a home loan. We always try to go above and beyond for you so that you will always feel confident referring your family and friends to us for their mortgage financing needs.
Secured Capital Lending, Inc.
6400 Laurel Canyon Blvd. Suite 620, NORTH HOLLYWOOD, CA, 91606
Direct hard money lending company. Offers competetive loan products to investor borrowers looking to leverage in the real estate inevstment market . We have a team of borrowers, brokers,marketers and private individual investors whom we have built a network with, to continue being one of the elites in this competitive market.
LBC Capital
4605 Lankershim Blvd., Suite 419, North Hollywood, CA, 91606
LBC Capital is a unique California private money lender for real estate investors looking for financing in a matter of days. LBC Capital offers flexible underwriting, attractively priced hard money loans , no hidden fees and quick funding. We develop long-term relationships with our clients through our professional service and exclusive loan terms.
Anna Kara Loans
1010 North Central Avenue, Glendale, CA, 91202
Anna Kara has a very simple and important mission when; to provide her clients with a positive and rewarding mortgage experience. Anna Kara is considered the go-to mortgage expert because she provides her clients with all the information necessary to make the right decision on mortgage financing.
Global Realty and Finance
1439 Dorothy Dr, Glendale, CA, 91202
At Global Realty & Finance, we skillfully guide each of our clients through the mortgage loan process and help them find their dream home or investment. Whether you're looking to purchase a new home, an investment, or simply refinance to construct the home you're living in, Global Realty & Finance has a loan program for you.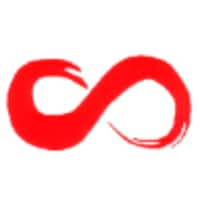 Private Lending Co Inc.
5002 Strohm ave, North Hollywood, CA, 91601
Fidelity Funding
450 N Brand Blvd, FL 6, Glendale, CA, 91203
Fidelity Funding specializes in providing loans to almost every type of property, both residential and commercial. We arrange both lst, 2nd, and 3rd trust deeds, including home equity lines of credit. We provide Hard Money Loans, Alternative Financing Loans, Commercial Loans, Residential Purchase
Silver Spoon Properties & Lending
450 N. Brand Blvd., Suite 600, Glendale, CA, 91203
Carlo Honanian is the Broker and President of Silver Spoon Investments. Carlo started off his career as a Vice President with Chase Bank in the early 1990s with extensive experience in residential and commercial loans, banking, compliance, human resources, sales, clients services,and branch management.